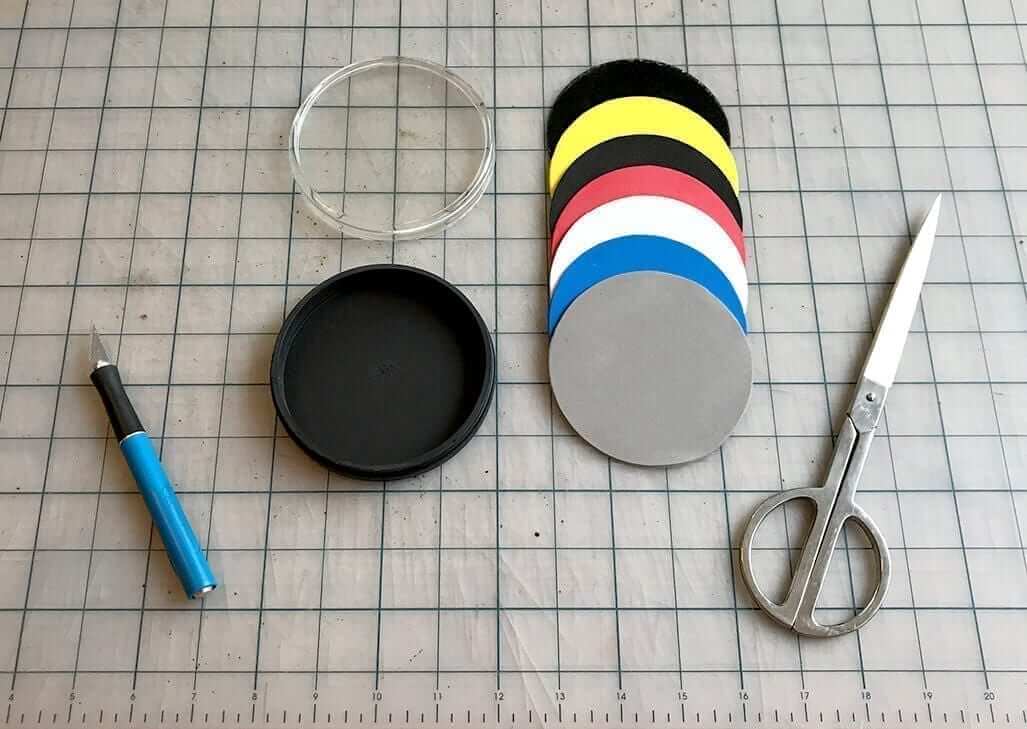 Pop off the top and remove all Tru-Fit inserts along with the metal plate. The metal plate is designed to fit snugly into the base, so this might take a little effort to remove.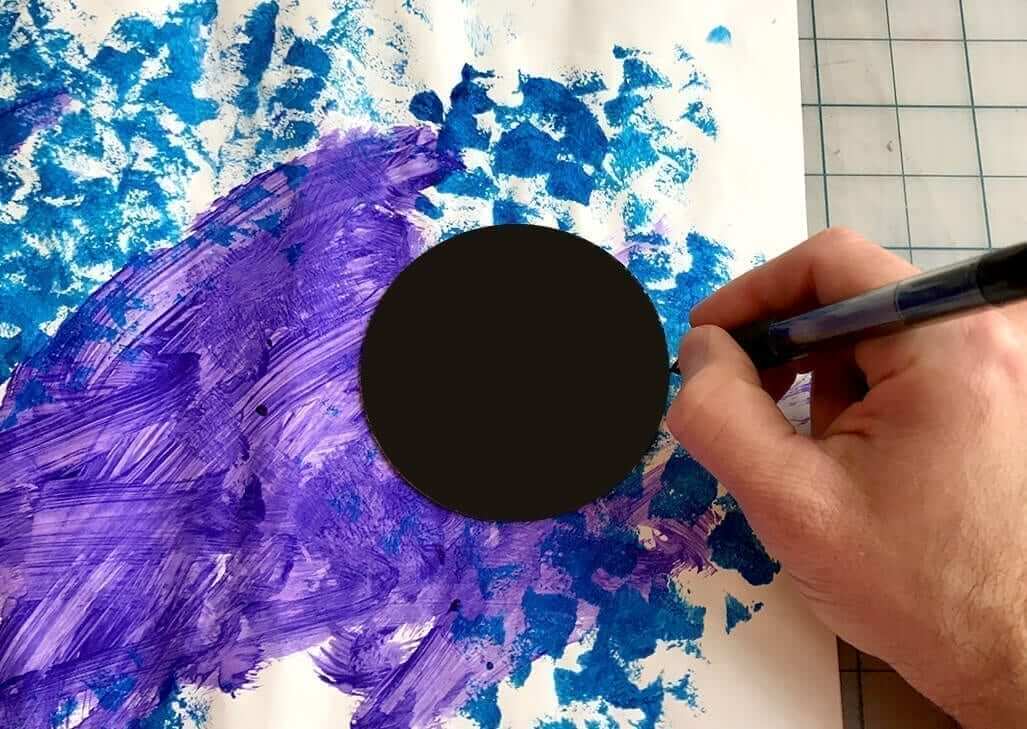 Once the metal plate is removed, use it as a template to trace a circle around a piece of canvas from your local art store. If you already have artwork, you can trace directly onto that to create your circle.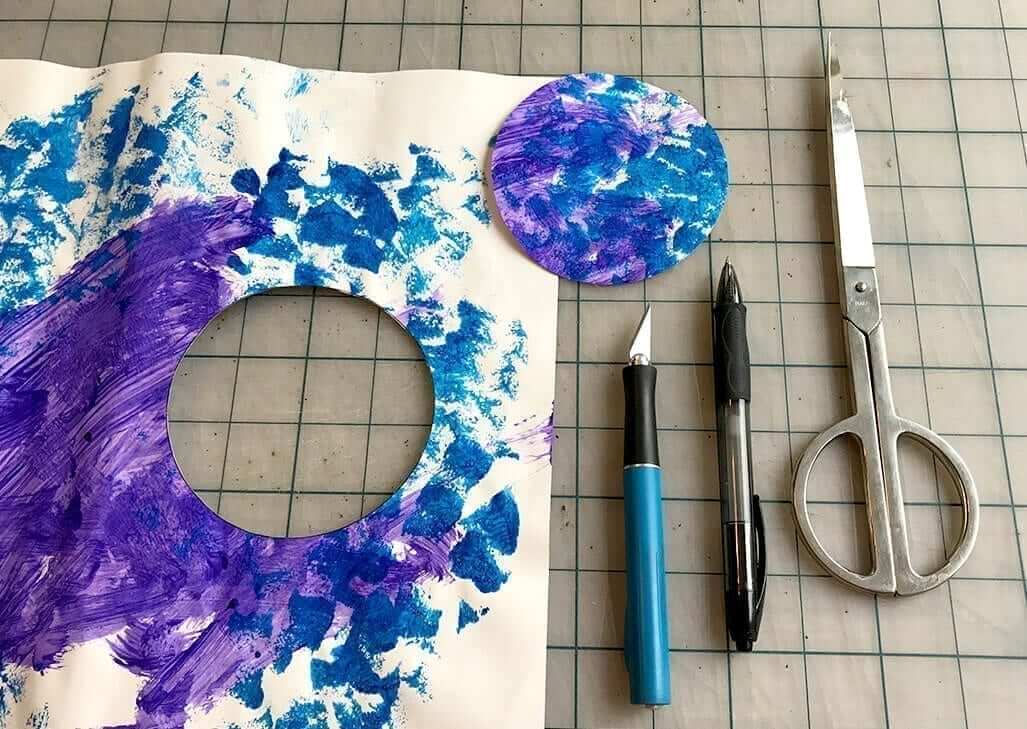 Using scissors or an exact-o blade, carefully cut out the circle from canvas or ready-made artwork. We recommend cutting on the inside of the line you drew vs directly on the line or on the outside so you don't see the markings.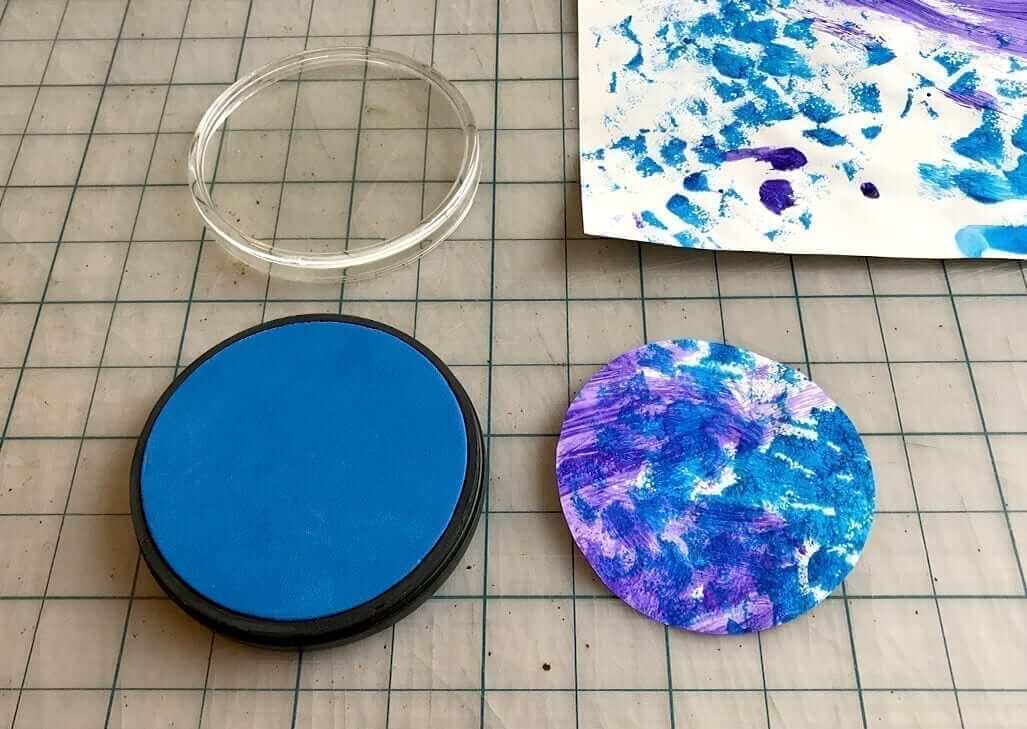 Replace the metal plate firmly into the base of the coaster and place all six Tru-Fit inserts on top.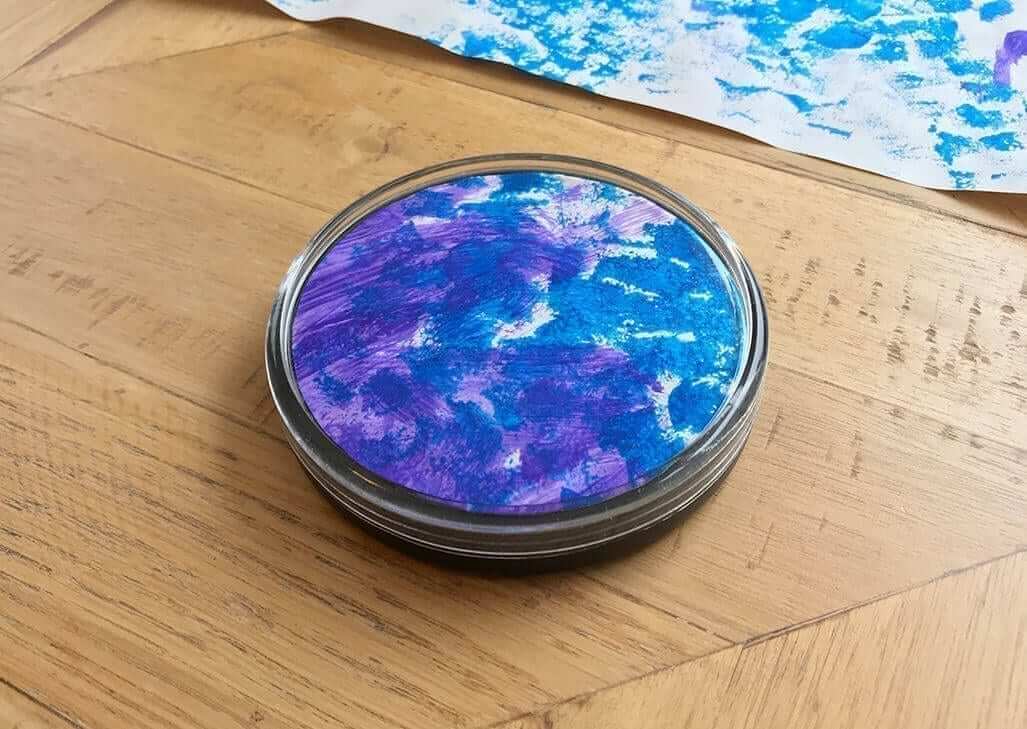 Align your artwork on top so it's perfectly centered and place the top onto the base until it fits snugly. You should hear a snap when it's properly sealed. For thicker canvas boards, you may have to remove one or two layers of the Tru-Fit inserts for the perfect fit.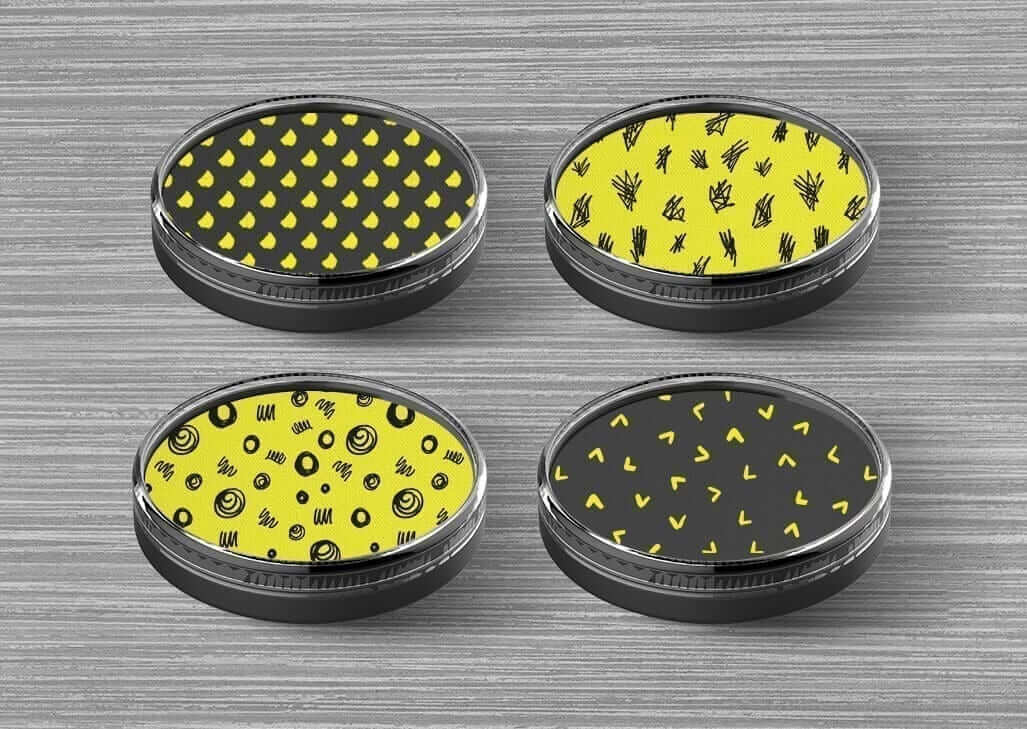 Repeat for as many pieces of artwork as you'd like. We like to make sets of 4 or 6 with different patterns for each! You can even get seasonal with it and switch out your artwork year-round.
Celebrate you, enjoy your drinks on us and remember to smile year-round!