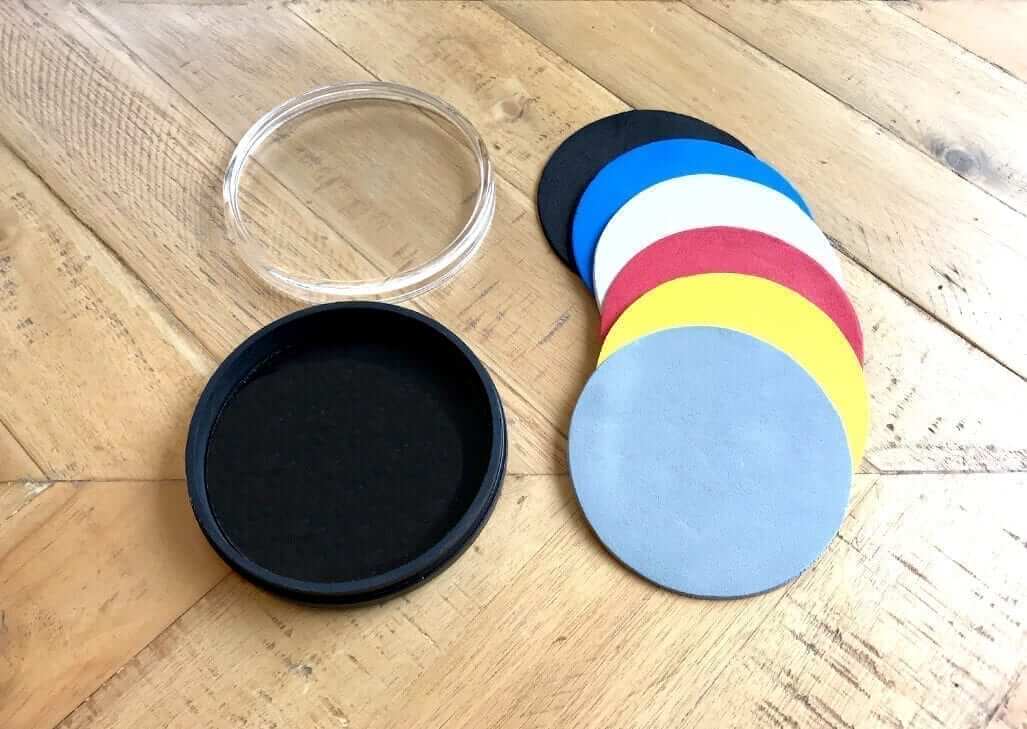 Pop off the top and remove all Tru-Fit inserts but leave the metal plate in the base.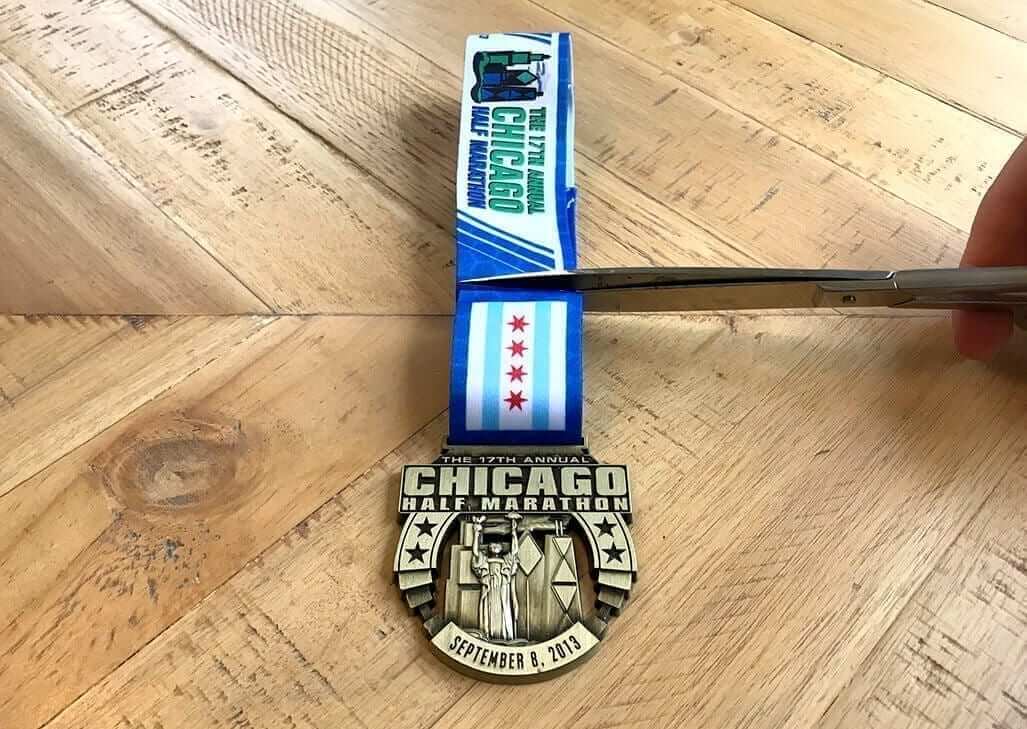 Most ribbons can fit inside the Kudos Coaster Plus. If your ribbon is especially thick, considering cutting a portion of the ribbon.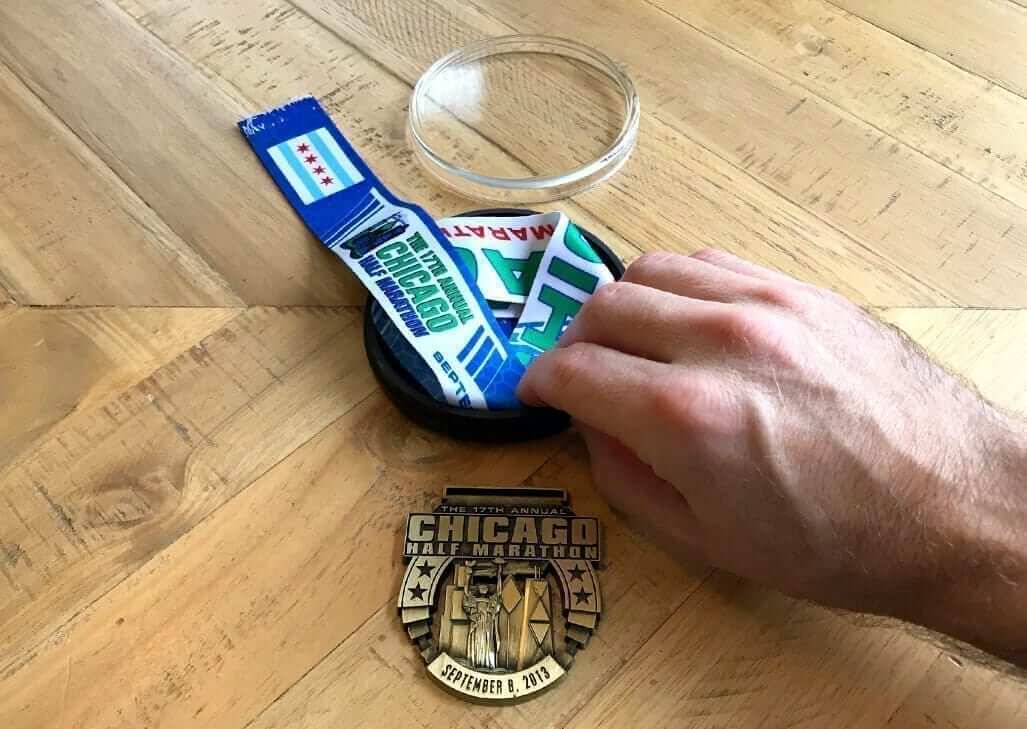 Place the ribbon inside the base, folding end-over-end in a triangular fashion. The trick is to disburse the ribbon evenly inside the base. Leave about 2" of the ribbon out of the base.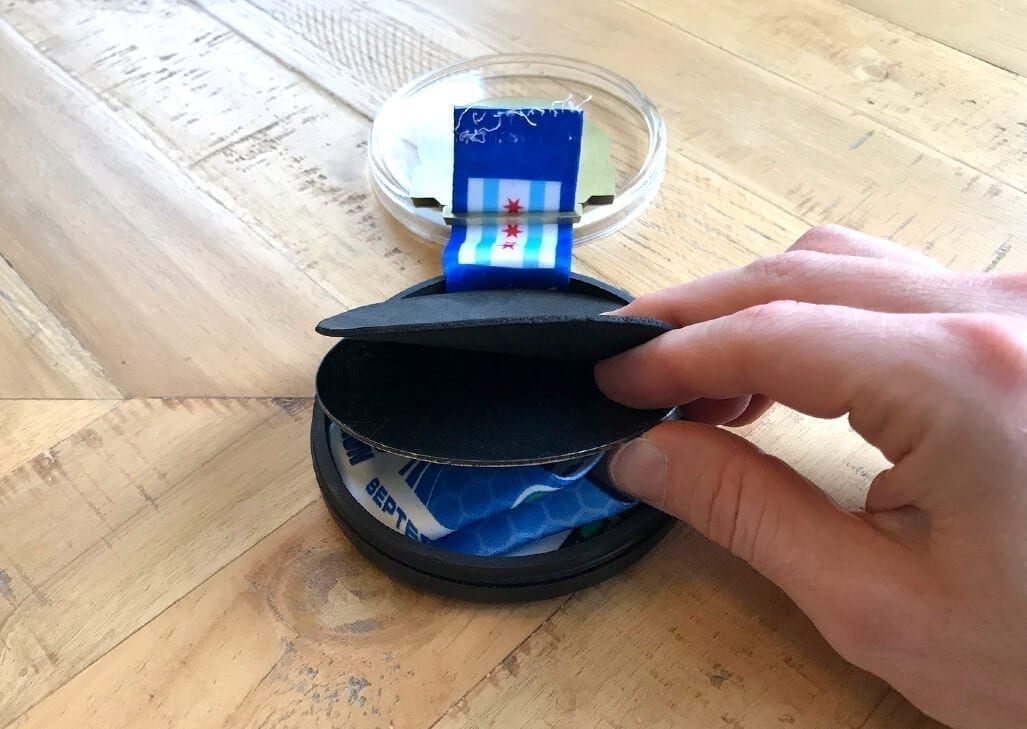 Place the metal plate on top of the folded ribbon, leaving 2" hanging out of the base. Select a Tru-Fit insert color that complements your medal and place it on top of the metal plate.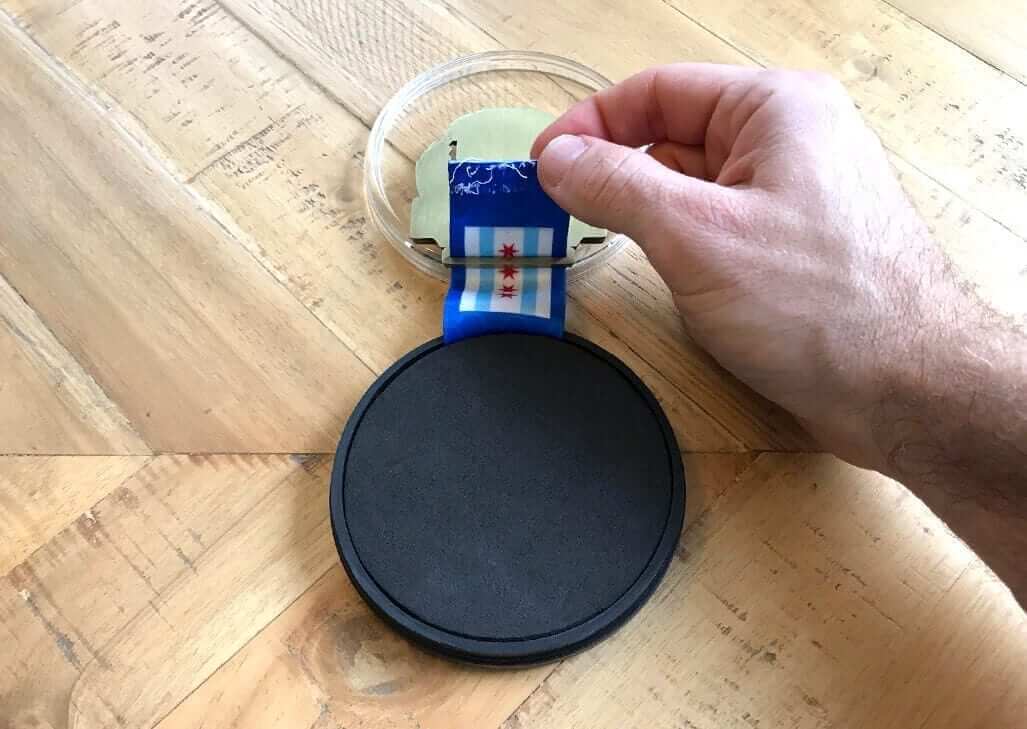 With the medal face side down, slide the extra 2" of ribbon through the slot in your medal until the slot is about half way down the ribbon.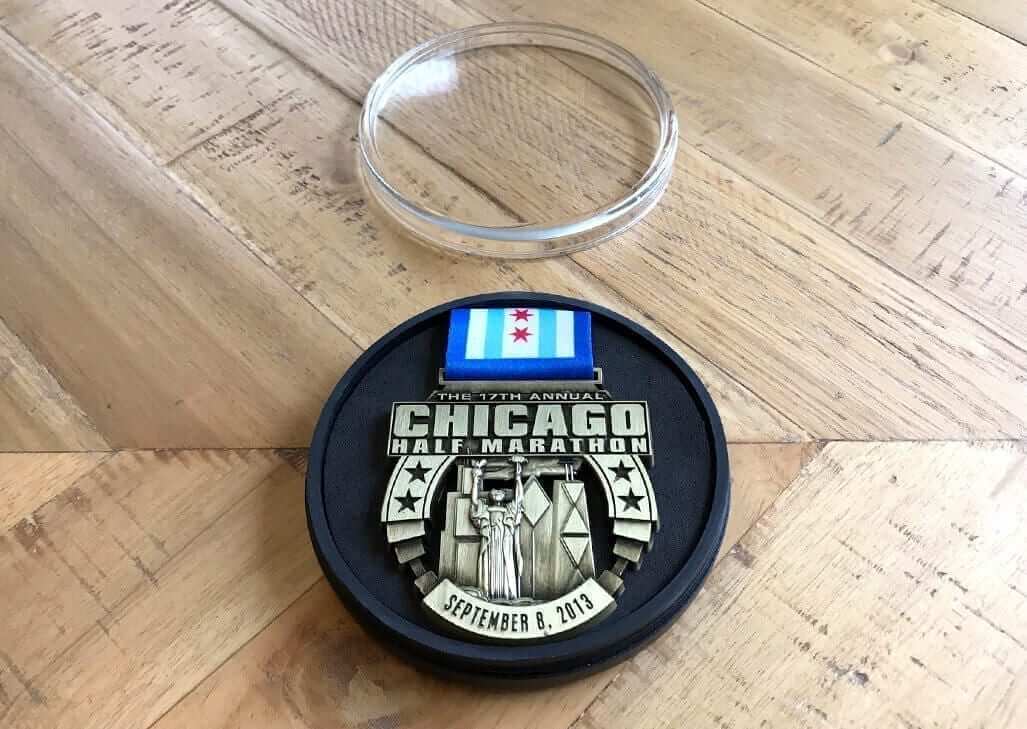 Fold the ribbon to create a loop and then flip the medal face side up. Some adjustments may be necessary to position the medal where you'd like.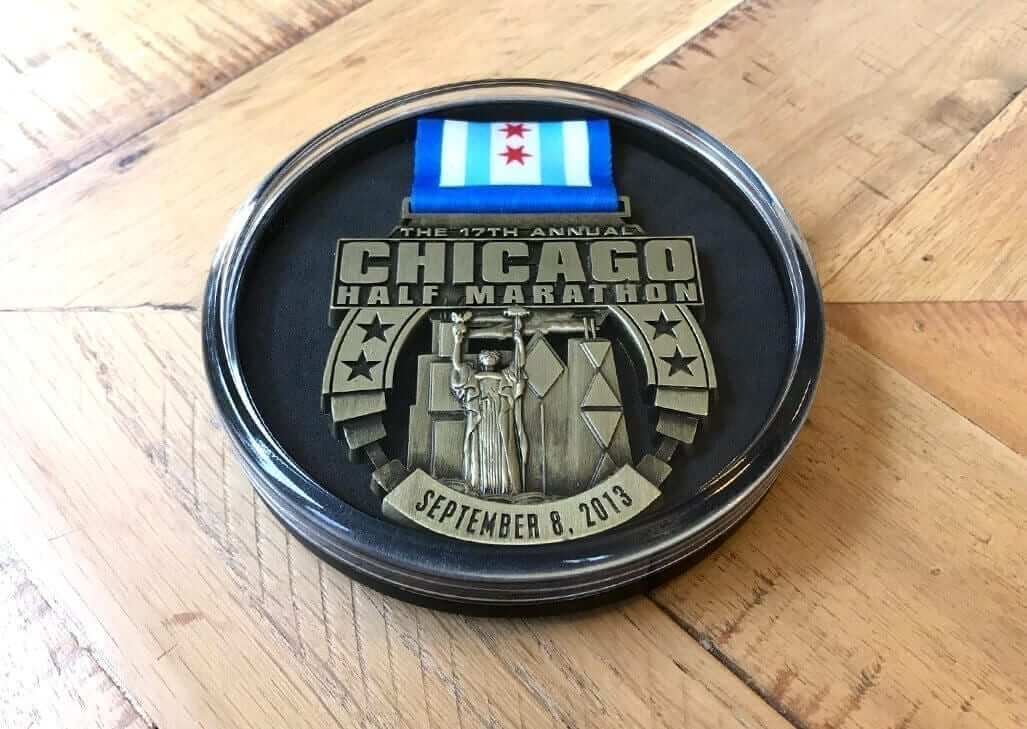 Place the top onto the base until it fits snugly. You should hear a snap when it's properly sealed. Your medal should fit snug against the top to avoid rattling. If it's too loose, try adding a Tru-Fit insert below the folded ribbon. If it's too tight, try cutting away some of the ribbon to create more space inside the base.
Celebrate you, enjoy your drinks on us and remember to smile year-round!