Description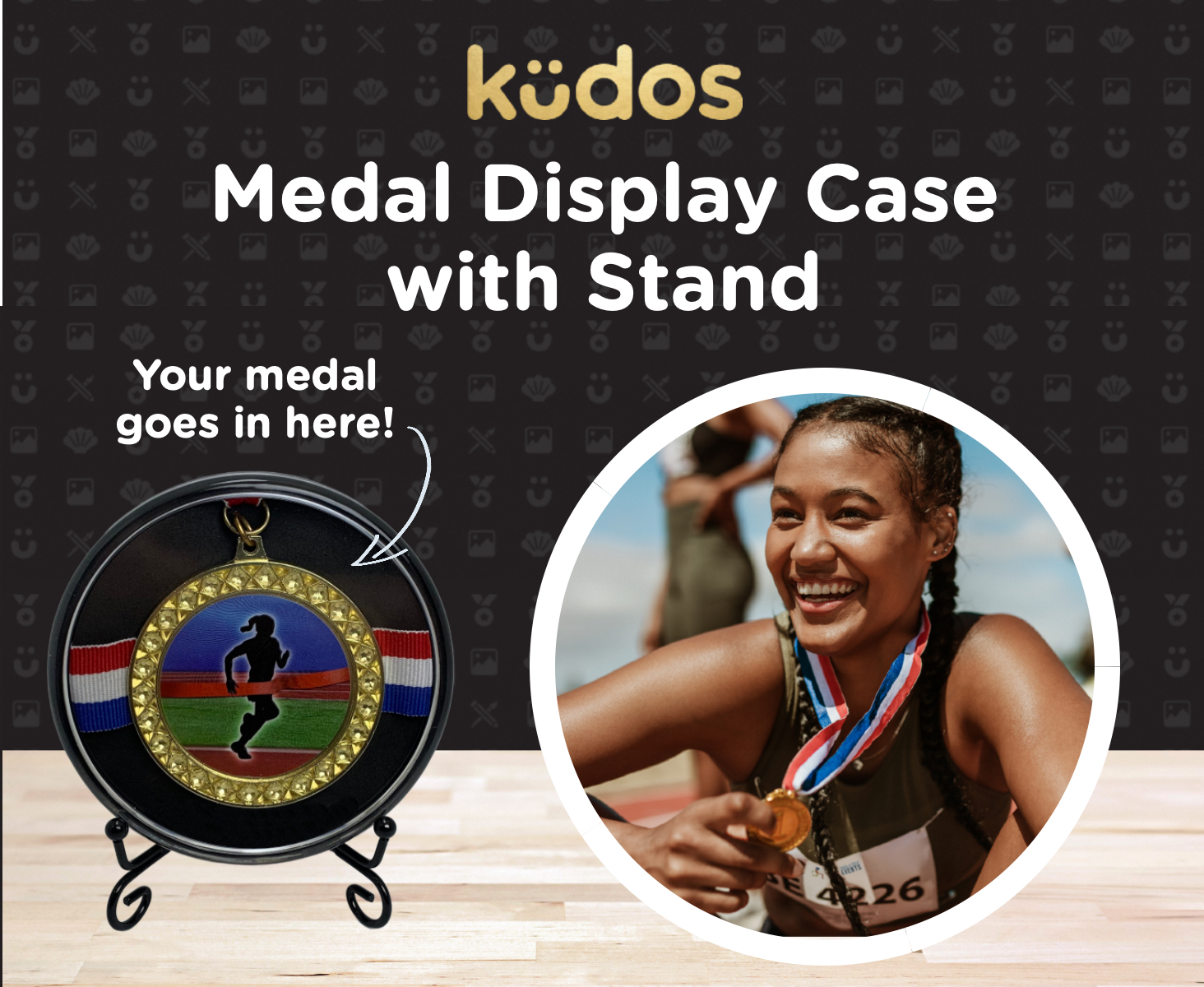 Youth sports, 5K fun runs, community events or marathon majors- the Kudos Display Case helps celebrate athletic accomplishments of all types!
The Perfect Sports Medal Holder for All Occasions
Whether you're looking to display a half marathon medal, find a DIY sports award holder, or looking for a medal holder for kids soccer awards, you'll find the perfect small medal holder in the Kudos Display Case Coaster. Children will especially love to have their own kids coaster that shows their team sports award proudly for everyone to see. It's also great as a race finisher gift for someone who wants to display a 5K race award or even a Boston Marathon medal.
When you're looking for a holder for your sports award, look no further than the Kudos Medal Display Case Coaster. Its the only sports and running medal holder that allows you to celebrate with every sip of your drink!
Examples of ways to use your Kudos Coaster Plus:
Weekend Warrior Medals: race medal holder, finisher medal display case, triathlon medals display, 5K medal holder, 10K medal display, etc

Competitive Racers: Ironman medals, marathon medals, running medal shadow box, half marathon medal holder, marathon medal display, Boston Marathon, New York Marathon, London Marathon, Tokyo Marathon, Berlin Marathon, Big Sur Marathon, etc

Youth and High School Sports Medal Display: t-ball award holder, gymnastics medal display, cheerleading medal holder, basketball medal holder, soccer medal display, wrestling medal holder, dance medal, cheer medal, taekwondo medal, ice skating award, baseball, youth athletics, softball, karate medal, swimming medal, track & field, etc

Adult Recreational Sports Medal Holder: pickleball medal, archery medal, darts medal, bocce ball awards, slow-pitch softball, bowling, pickle ball, badminton, etc

Gifting: race finisher gift, cross country gifts, post marathon gift, end of season gift, graduation present, post race gift, running gifts for men, running gifts for women, etc
Fits Medals Up to 3.75″ Across and 0.5″ Thick
Be sure to measure your medal width and thickness before purchasing your police officer gift. The Kudos Medal Display Case works for most standard size medals, but there are a few larger or thicker ones that may not fit.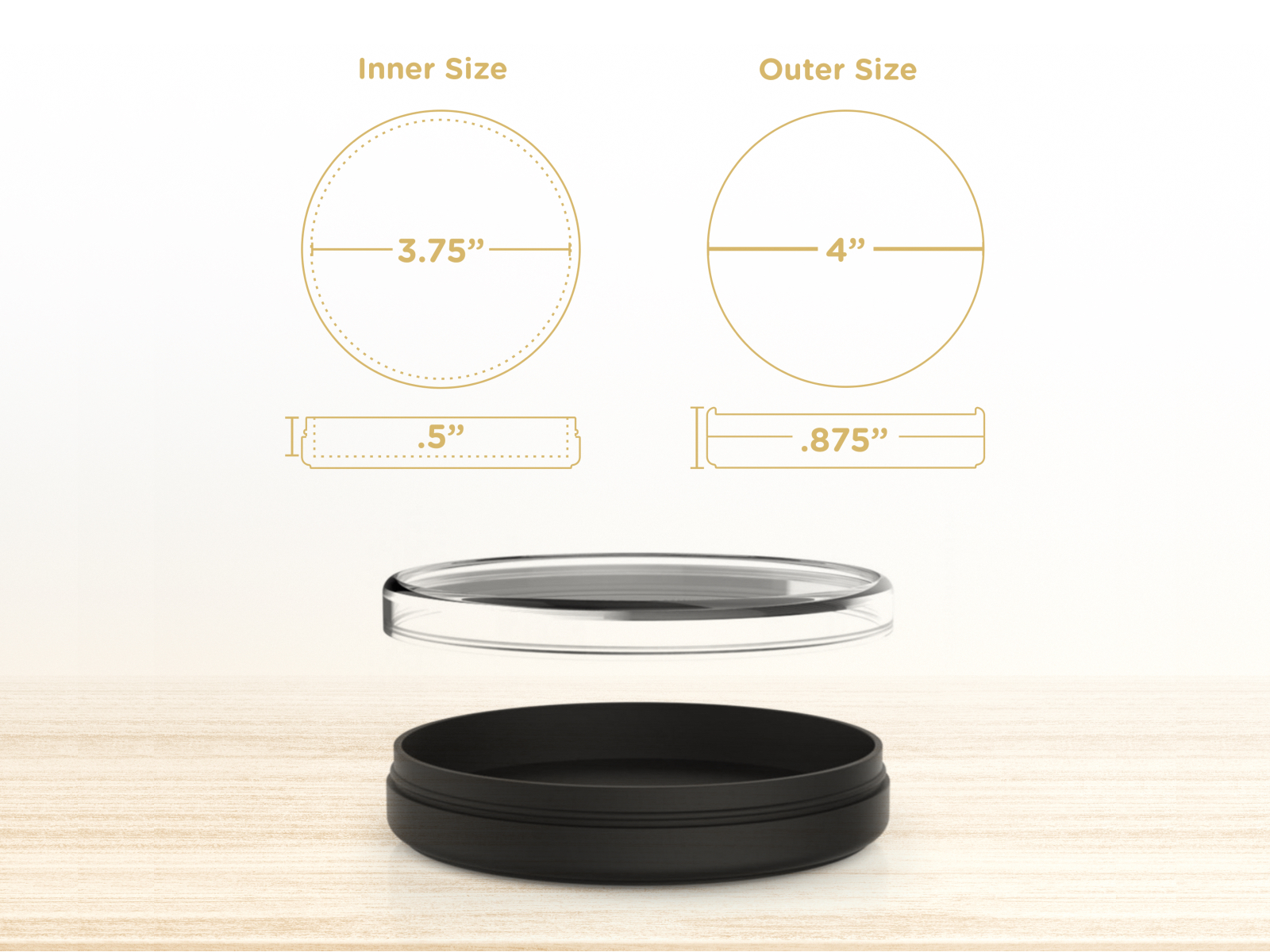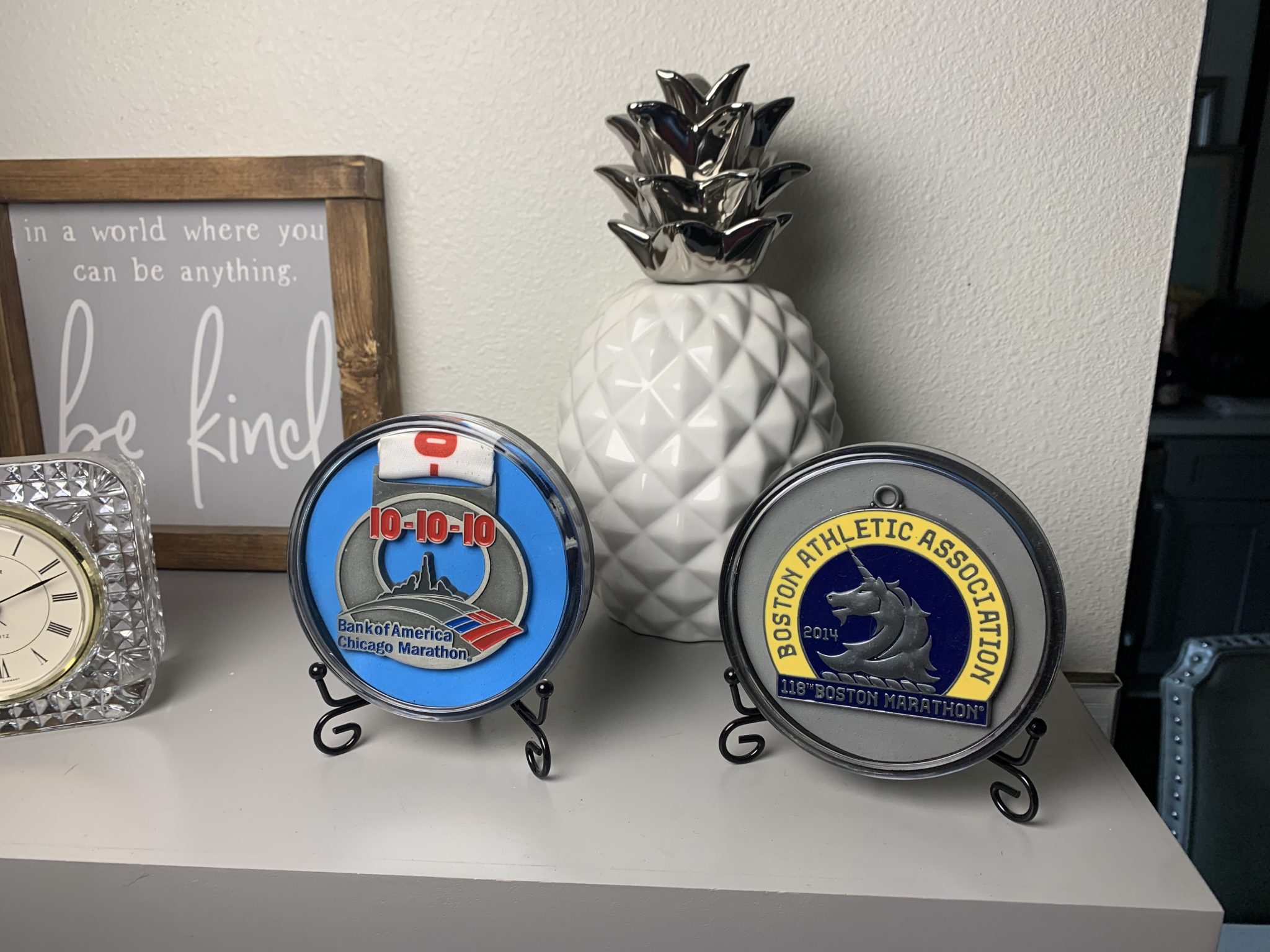 Kudos Medal Display Case
The BEST Way to Display a Sports Medal
Don't let your running medal get lost in the clutter of a race medal hanger, or be banished to the bottom of a drawer or shoebox. The Kudos Medal Display Case is a classy tabletop display that brings your memories to the forefront and creates a conversation piece on your coffee table. Kudos to you!
Packing & Shipping
Fast and Free
Great Value
Premium Products at Affordable Prices
Easy Return Policy
Terms & Conditions apply
Great Service
We Make it Simple for You
Packing & Shipping
Fast and Free
Great Value
Premium Products at Affordable Prices
Easy Return Policy
Terms & Conditions apply
Great Service
We Make it Simple for You