Description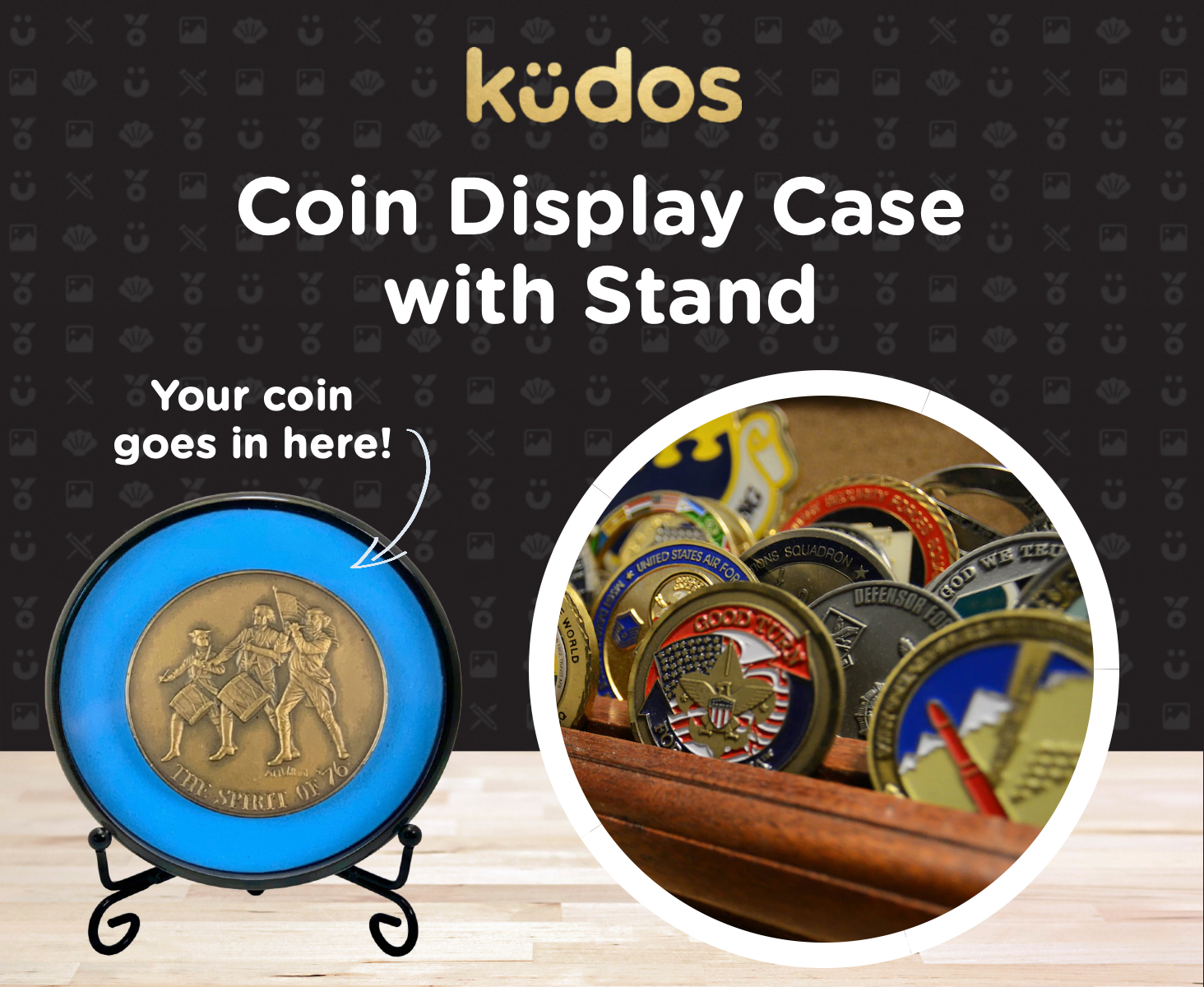 The Perfect Coin Holder for All Types of Collectible Coins
Whether you want to display a challenge coin from your favorite organization, an antique coin passed down from your grandparents, or find a gift for a newly retired serviceperson, the Kudos Coin Display Case with Stand is exactly what you're looking for! It's the perfect small coin holder for all occasions. Children will especially love to have their own kids display that shows their treasures proudly for everyone to see. It's also great as a graduation or retirement for someone who wants to display a military coin or other award.
When you're looking for a holder for your coin, look no further than the Kudos Coin Display Case with Stand!
Examples of ways to use your Kudos Coin Display Case:
Challenge Coins: policemen, firefighters, gift for cops, other law enforcement, sorority, fraternity, lodge, or Elks club coins

Collectible Coins: antique coins, high-value coin protector, rare coin holder, valuable coin case, or collector coin shadow box

Military member gifts: Army, Navy, Air Force, & Marines! National Guard, Coast Guard, Purple Heart and other coins or medals to cherish

Scouts: Kids or children coins received for their accomplishments in boy scouts, girl scouts, Brownies, cub scouts, eagle scouts and more!

Gifting: retirement, graduation, promotion, birthday, anniversary, and more!
Fits Coins Up to 3.75″ Across and 0.5″ Thick
Be sure to measure your coin width and thickness before purchasing your coin holder shadow box. The Kudos Coin Display Case works for most standard size coins, and you may be able to fit two or three at the same time! But there are a few oversized or thicker ones that may not fit, so be sure to measure first!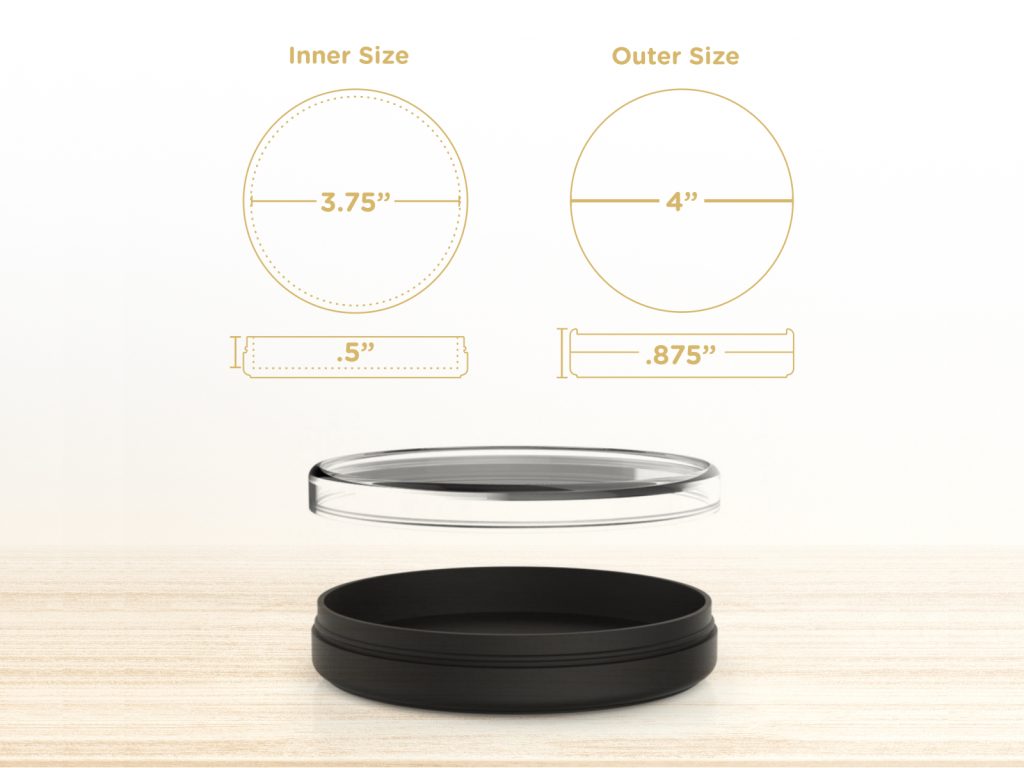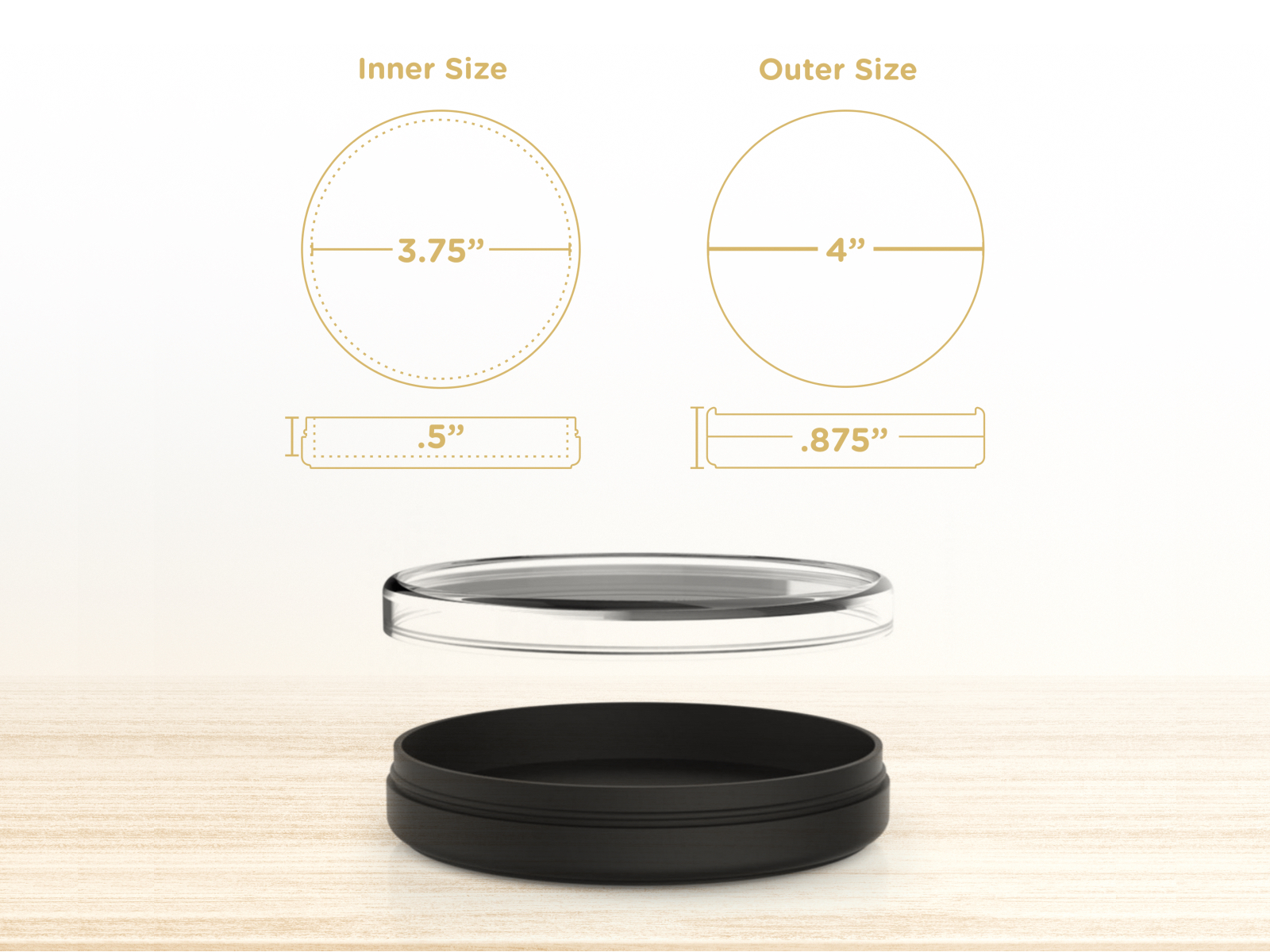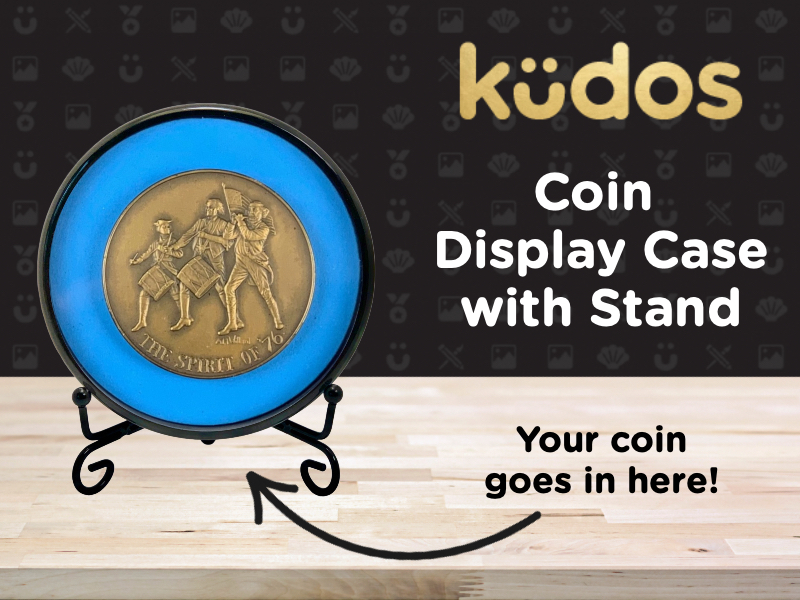 Kudos Coin Display Case with Stand
The BEST Way to Display Collectible Coins
Don't let your coins get lost in the clutter of a junk drawer or be banished to the bottom of a shoebox. The Kudos Coin Display Case is a classy tabletop display that brings your cherished treasures to the forefront and creates a conversation piece on your coffee table. Kudos to you!