Celebrating Achievements with a Classy Display Case
The Kudos Display Case was custom designed to blend form and function with a modern aesthetic. It steps back and lets your memories shine through.
Top
A crystal clear, acrylic lid provides durability and easy viewing.
Colors
Six colored foam inserts provide background customization to match your decor.
Grip
A polyurethane rubber base adds grip to minimize slipping.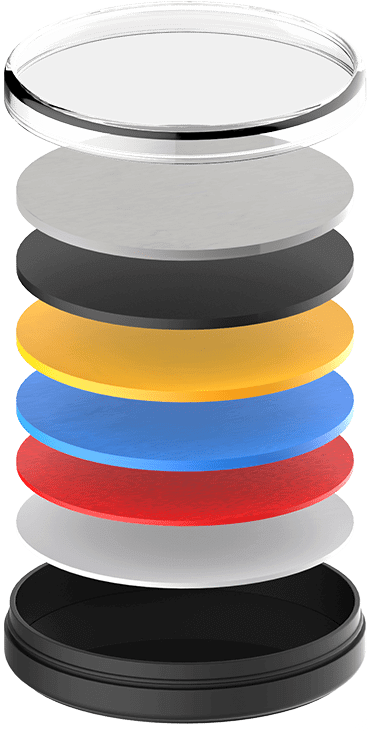 Protect
The top snaps on tightly for a water-resistant seal.
Fit
Tru-Fit foam inserts and the metal plate provide compression and modern aesthetics.
Style
The matte black finish blends well with any object and home decor.
Packing & Shipping
Fast and Free
Great Value
Premium Products at Affordable Prices
Easy Return Policy
Terms & Conditions apply
Great Service
We Make it Simple for You
Packing & Shipping
Fast and Free
Great Value
Premium Products at Affordable Prices
Easy Return Policy
Terms & Conditions apply
Great Service
We Make it Simple for You