Bring your favorite things out of the drawer and onto your tabletop with the Kudos Coaster Plus, a classy new display case that doubles as a drink coaster. Your prized possession instantly becomes a conversation piece that brings back fond memories with every sip.
Check out the video below to learn all about the Kudos Coaster Plus Display Case.
Choose your favorite keepsake or get crafty with your own custom insert- the Kudos Coaster Plus accommodates all types of memories. Select one of these popular uses below or check out our INSPIRATION page for some ideas!
The Kudos Coaster Plus was custom designed to blend form and function with a modern aesthetic. It steps back and lets your memories shine through.
Top
A crystal clear, acrylic lid provides durability and easy viewing.
Colors
Six colored foam inserts provide background customization for placing objects.
Grip
A polyurethane rubber base adds grip to minimize slipping.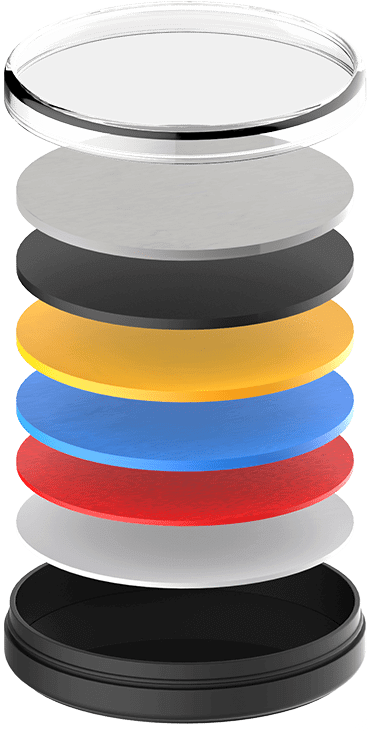 Protect
The smooth beveled lip minimizes condensation from spilling over.
Fit
Tru-Fit foam inserts and the metal plate provide compression and modern aesthetics.
Style
The matte black finish blends well with any object and home decor.
The Kudos Coaster Plus is customizable and easy to use. For tips and tricks for how to make your personal treasure fit just right, head to our INSPIRATION page.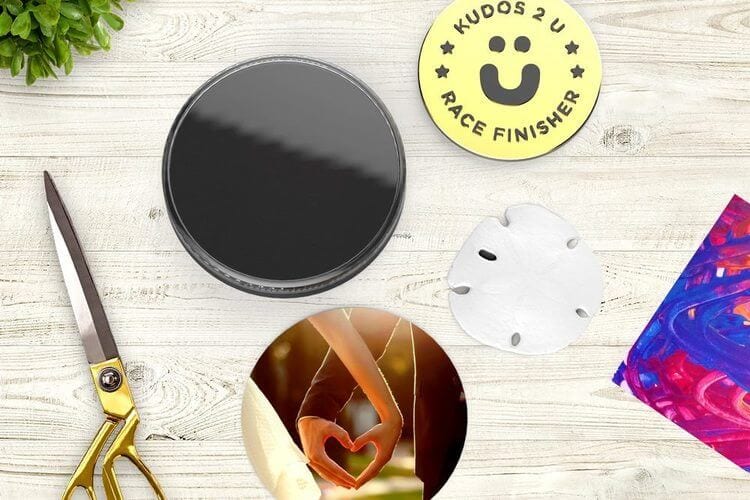 2. Adjust Tru-Fit Inserts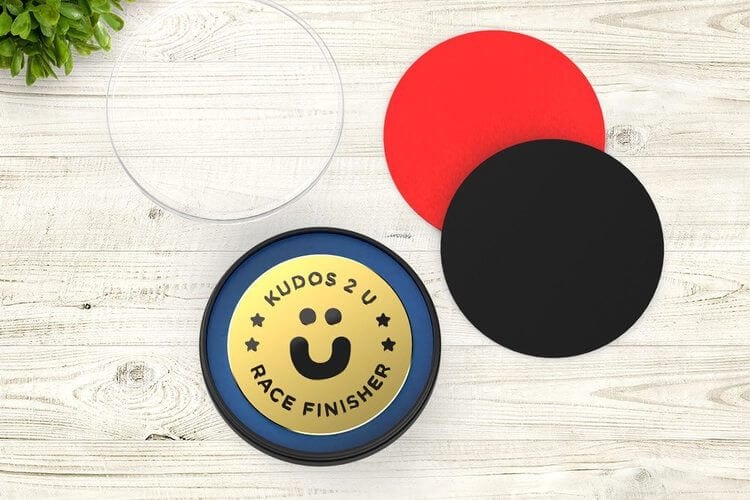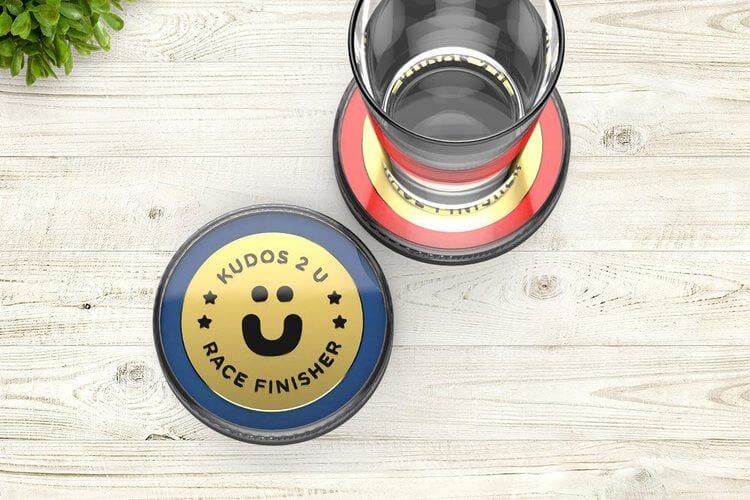 While there are many ways to store your treasures, the Kudos Coaster Plus is the first-of-its-kind display case that has a dual-purpose. See how the Coaster Plus evolved from a basement project to a product found on tabletops around the world.
Thousands of happy customers are now showing their passion with a Kudos Coaster Plus. Check out these awesome examples from our Kudos Community!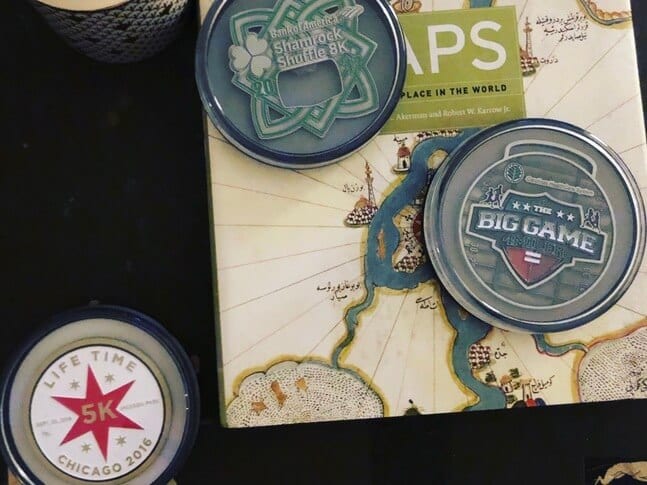 "No need for that shoebox of race medals with my new Kudos Coasters! A reminder of my races every time I enjoy a cold beverage!"
Kate M., Charlotte, NC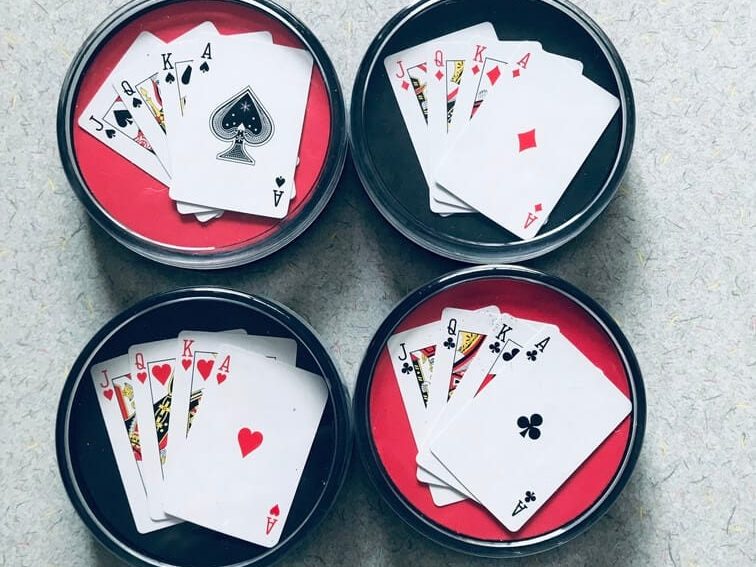 "We use these custom card coasters for our poker nights. Everyone loves them!"
Steven R., Pittsburgh, PA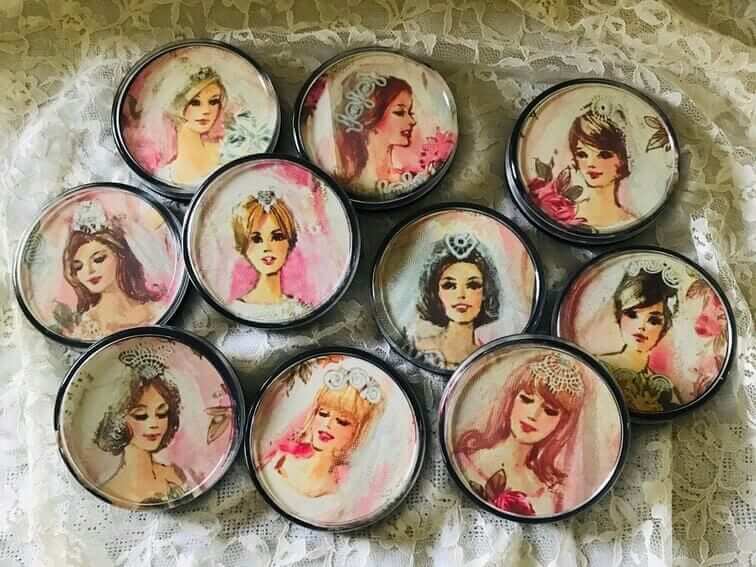 "I made these for my daughter's bridal shower for the guests to use…and they were a HIT!"
Carol S., Pensacola, FL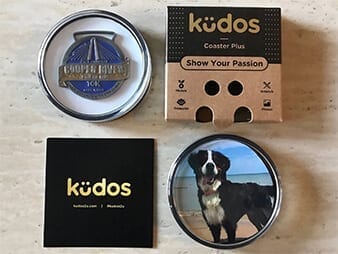 "Obsessed with my new Kudos coasters. Great for my race medals that were previously stuffed in a drawer but also, dog pics."
Maggie W., Charleston, SC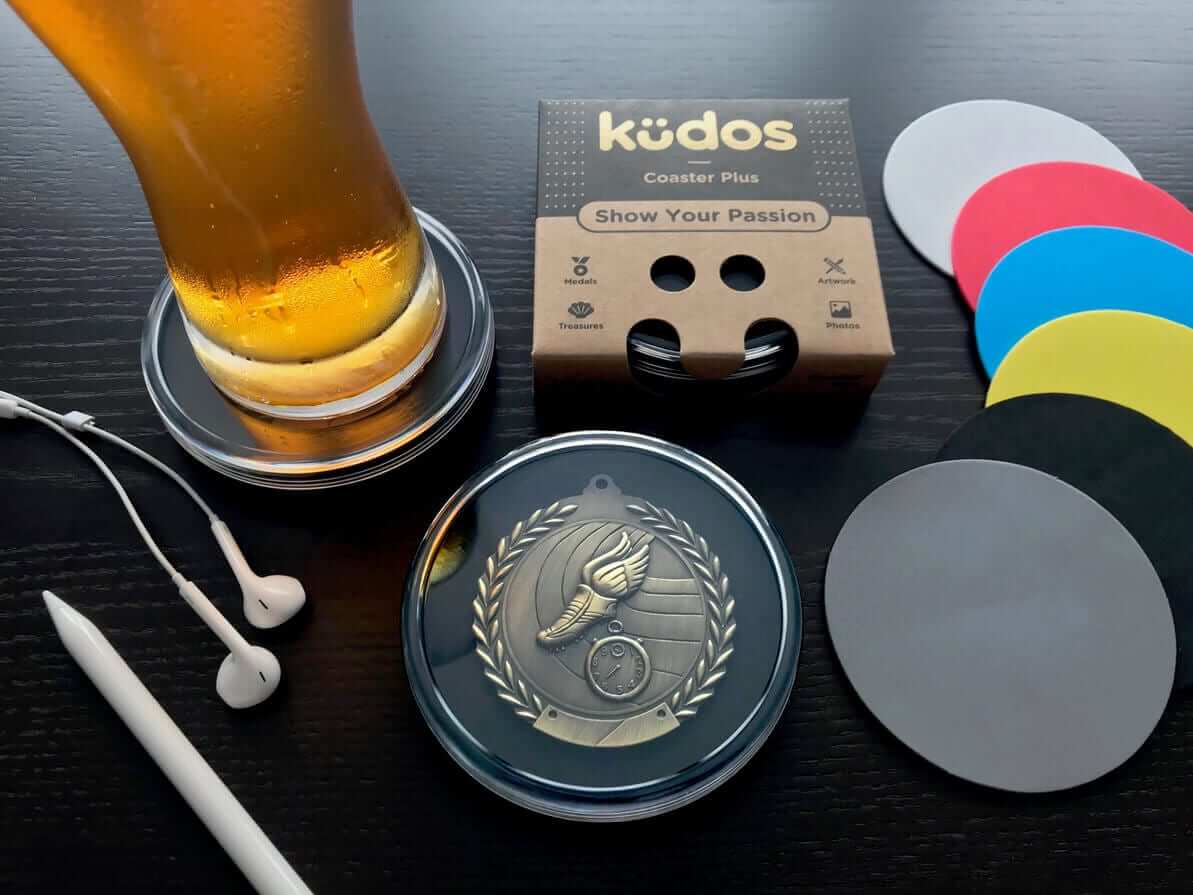 Enjoy your memories year-round with the Kudos Coaster Plus. Simply place your memory inside and have a drink on us!
FREE SHIPPING IN UNITED STATES