Written by: Shannon Polk, Kudos Team Contributor
Did you know 80% of women are wearing the wrong size sports bra? Your sports bra can play a huge part in your workout. If it's too loose, it may slide against your skin and cause chafing. Not to mention, your breasts won't be supported which could lead to long-term damage. If it's too tight, your breathing may be restricted. But if it's just right, you may forget you have breasts at all! That's what we're going for.
Figure out your size.
You can do this yourself with a soft tape measure or a piece of string, but you may get a more accurate reading if you find someone to help you. Make sure you're wearing something like a lingerie bra that doesn't have padding or lift, or you can take the measurements braless (consider wearing a T-shirt and no bra if someone is helping you and you don't want to be exposed). For the measurements, follow these steps:
1. Measure around your rib cage, just under your breasts—round down to the closest inch.
2. Measure around the fullest point of your breasts—round up to the closest inch.
3. Determine your cup size by subtracting your rib cage measurement from your bust measurement. Round up if the number is between cup sizes.
4. Determine your band size by comparing your rib cage measurement to this guideline chart from Brooks. 
Great, now you have your size, but what if the bras you're looking at only come in small, medium, large and extra-large? One size does not fit all, especially when it comes to sports bras. To get that perfect fit, I recommend avoiding general sizing (S, M, L, XL) and opting for specific band and cup sizing. However, most sports bras will have a tag that recommends your general size based on your band and cup size.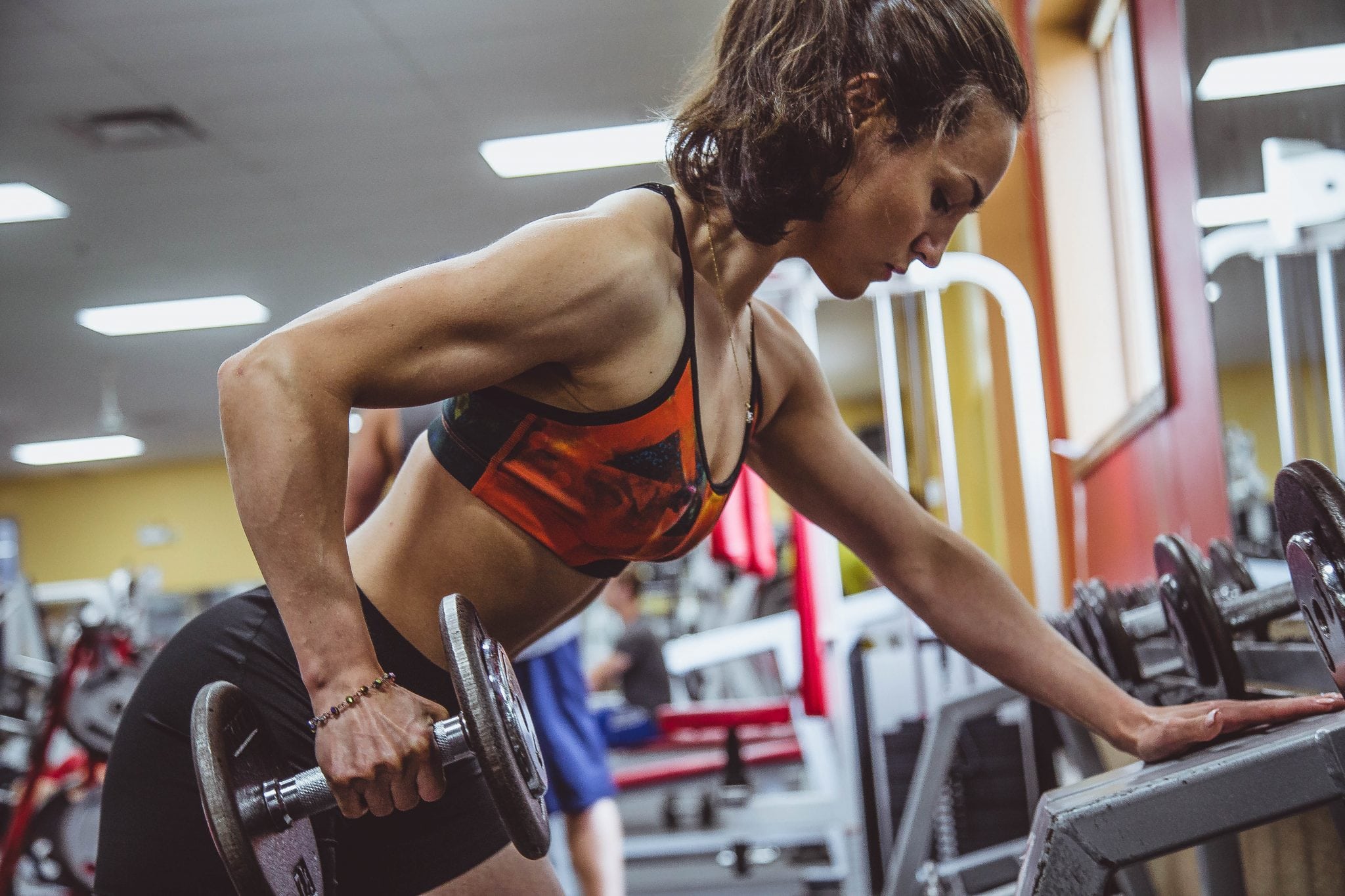 Select the construction based on your activity and comfort level.
Sports bras are typically constructed with encapsulation, compression or a combination of the two. Best for low-impact activities, encapsulation sports bras mimic your everyday bra and use individual cups to support each breast. Compression sports bras, which do not have built-in cups but compress your breasts against your chest wall, can be used for low- to medium-impact activities. For high-impact activities—and my personal favorite for any activity level—we recommend a sports bra that combines encapsulation with compression. 
Also part of a sports bra's construction is the strap type. Some sports bras have thin, crisscross back straps that are fashionable and more supportive if they're adjustable. Other strap options include tank top (great for medium- to high-impact activities) and racerback (best for high-impact activities). Generally, the wider the strap, the more supportive it will be. My go-to running sports bra is the Brooks Juno, a racerback style with adjustable straps and an adjustable back closure. It also features a sweat-wicking fabric, which is a must for any sports bra.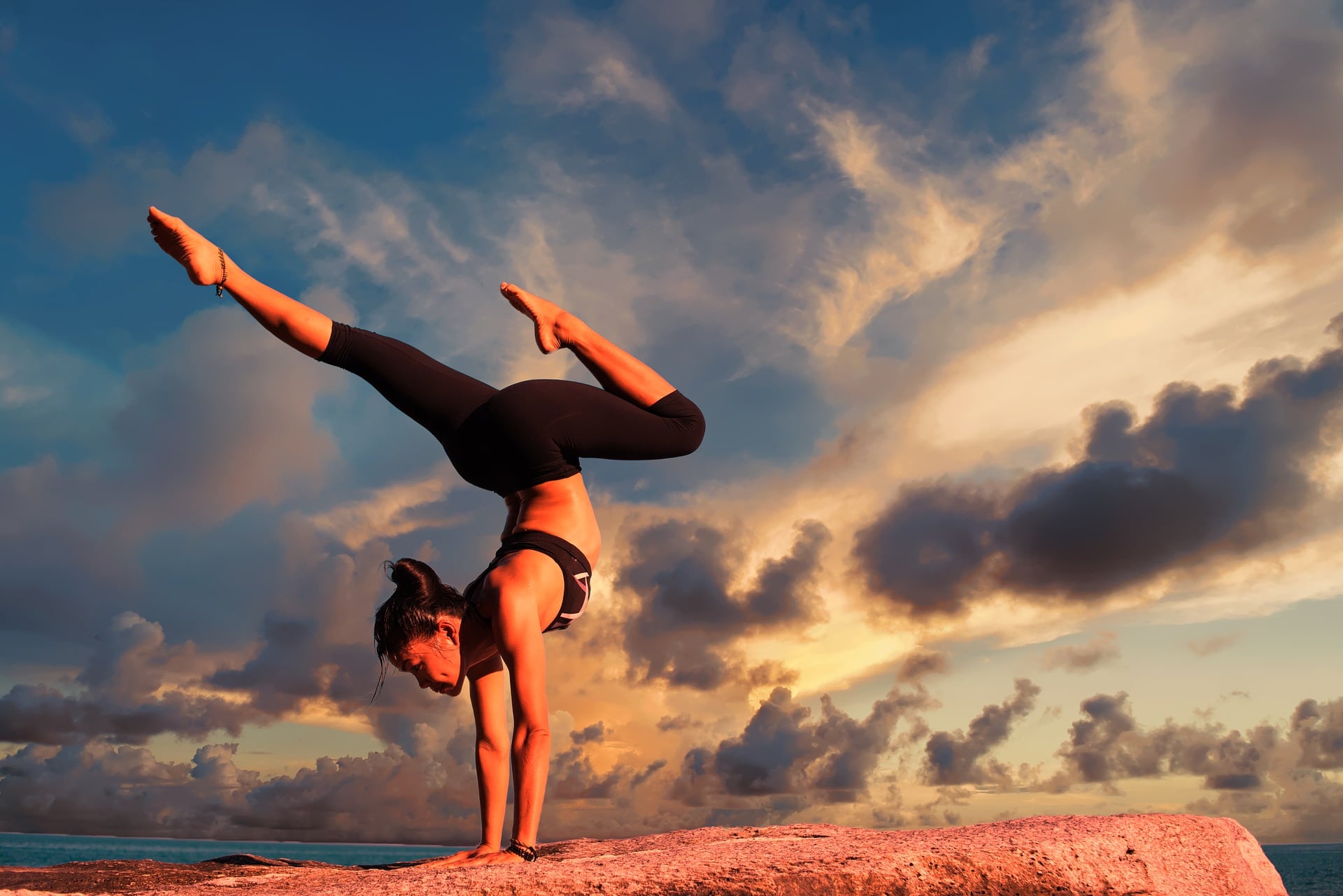 Take care of it!
To prolong the life of your sports bra, handwashing it is best but not always convenient. We recommend using the delicate cycle if you use the washing machine. Don't use fabric softeners—this will clog the fabric's pores and reduce its ability to wick away sweat. To avoid getting it caught on other items in the wash, make sure you fasten the straps and any hooks. After washing it, avoid tossing it in the dryer—air drying is best. 
Every sports bra runs its cycle, even if you take great care of it. So how do you know when it's time to trade it in for a new one? First and foremost, your sports bra shouldn't celebrate a birthday (unless it's been sitting unused in your closet for a year). You'll also start to notice some stretching in the bottom band and straps, which means it's becoming less supportive and could lead to chafing.