Do you get a bit annoyed when your house guests don't use a coaster that you've set on the table for them? It's normal to feel a bit awkward to ask them to use one. But coasters are not just decoration, they're needed to prevent liquid from reaching your furniture or having a thick water ring on your favorite coffee table!
However, many people do not habitually use coasters in their homes, so they're just not used to it. Some people have a stack of them that sit in a closet or drawer, never to see the daylight. While others have no coasters at all. Some people only pull them out if they are having a hot coffee or a cold beer. Most people, though, like to just showcase them as table decor but don't actually use them for their daily purpose.
Thankfully, there's an easy way to subtly request that your guests use a coaster in your home. Simply purchase a Kudos Coaster Plus, with which you can showcase your medals, crafts, and other achievements. When a guest sets a drink down without using a coaster, simply say, "Did you see my race medal in that coaster? It's from my half marathon!" Your guest will appreciate the story and get the hint that you'd like them to slide it under their drink.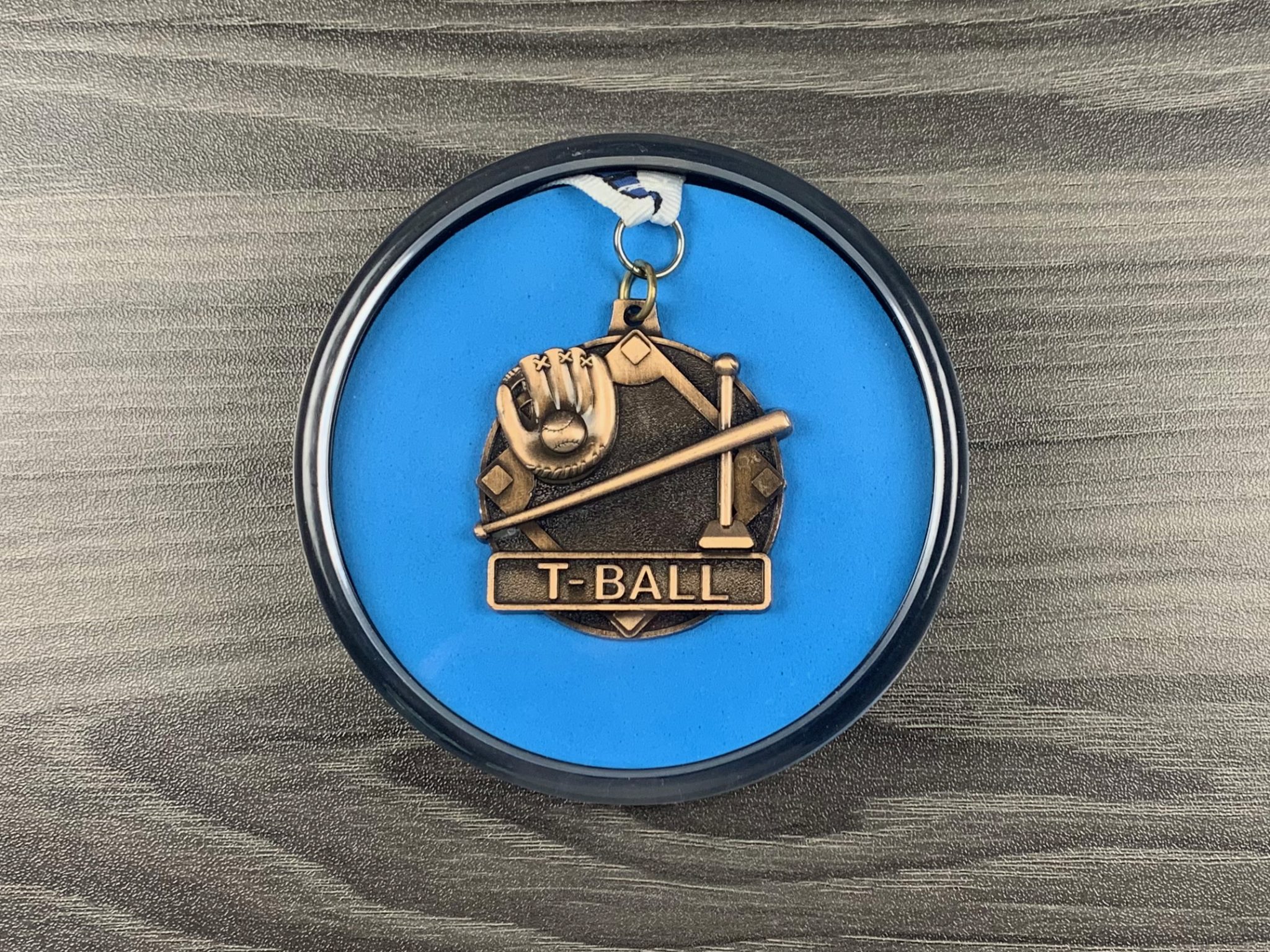 Protect Furniture from Cold or Hot Drinks
The Kudos Coaster Plus is unique in that it has a dual-purpose; it proudly displays a memento while protecting your furniture. The most common issue that can arise from not using a coaster is a water ring created on a piece of wood furniture. Water rings are created by condensation. When a cold drink is significantly colder than the air temperature on the outside of the glass or can, condensation (water) forms on the outside of the container. That condensation accumulates and drips down the side of the glass, reaching your tabletop. The water forms a ring around the bottom of the glass, which seeps into the wood furniture. When the glass is removed from the table, the area where the water reached the wood is discolored permanently. The only way to remove a water ring is to re-stain or repaint the furniture, which is a huge project!
In the other case, when the drink is surprisingly hot and you put it directly on the table, it's can also do damage. A really hot drink can burn or melt the surface, especially if the tabletop is made of a material like plastic. Just like with cold drinks, remember to place a coaster under a cup of hot tea or coffee to protect your beautiful furniture.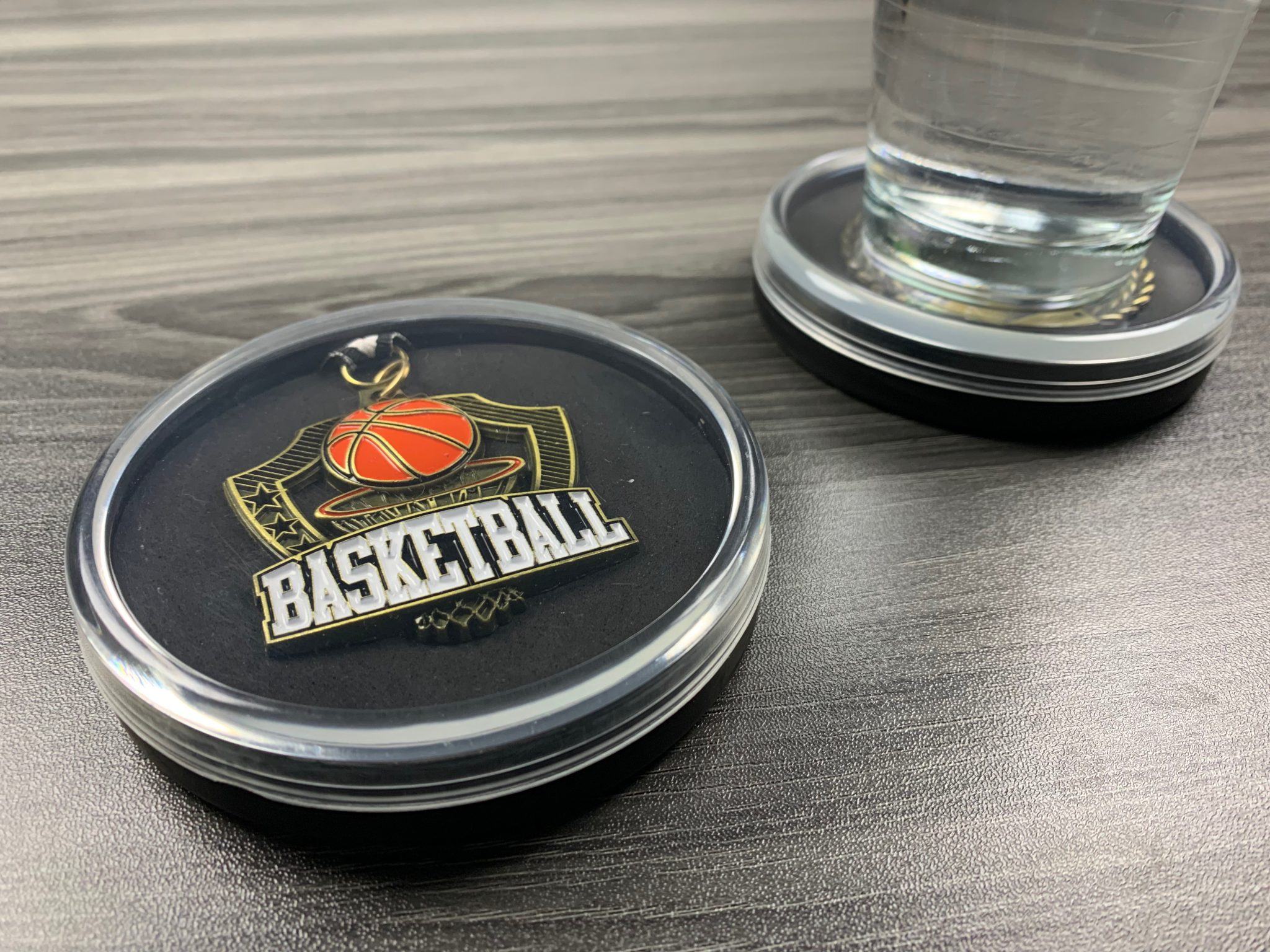 Contribute to your Home Décor
It's no secret that small tabletop items have a great impact on the overall style of your home. We use knick-knacks, picture frames, artwork, crafts and other visually appealing products as decoration to give our homes the feel we are looking for. And while most people think of a coaster as a functional tool, it's important to recognize that they also can bring decorative value and help set your room's ambiance.
When choosing a set of coasters that fits in with your decor, why not customize them to your liking? By utilizing Display Case Coasters, you can make your coasters look any way you want them. Show off your grandchild's artwork, display a newly felled leaf from the fall foliage, reminisce over a photo from your past…the options are endless. You get to choose what is shown in your coaster, and your guests will get to enjoy them as well!
You can even take it a step further and customize coasters for different events. Having a birthday party? Create some fun birthday-themed coasters. Is it the holiday season? Spice up your decor with some holiday coasters. Allow your coasters to participate in the theme of your decor rather than staying the same all year long. Your guests will be highly impressed that even your coasters are customized for the party, and they'll be wishing they had thought of it themselves!
Great Convenience in a Small Package
One great advantage of using Kudos Display Case coasters is their convenient storage options. Sure, they are small enough to fit into a drawer when you're not using them, if that's what you'd prefer. However, given the decorative nature of how you designed them, you can keep them out on display all year long. Rather than setting them in a drawer, keep them on the table or even prop them up on a shelf so you can see your coaster creation or favorite memory each time you walk by.
Additionally, they're easy to clean! If you or a guest happens to spill a bit of drink on them, simply wipe them off with a cloth and you're good to go. The acrylic top and rubber bottom make it easy to wipe them down and dry them off…they'll be ready to protect your furniture again in no time!
When choosing which coasters to go with, Display Case Coasters offer you the most flexibility at a reasonable price. Unlike stainless steel, glass, or wood coasters, Display Case Coasters allow you to customize them to display a favorite memory, match your decor, or even decorate for an event. And when one of your guests sets a glass down without using a coaster, they make it really easy to subtly hint, "Hey, check out the coaster I made", ensuring your beautiful furniture remains free of water rings.