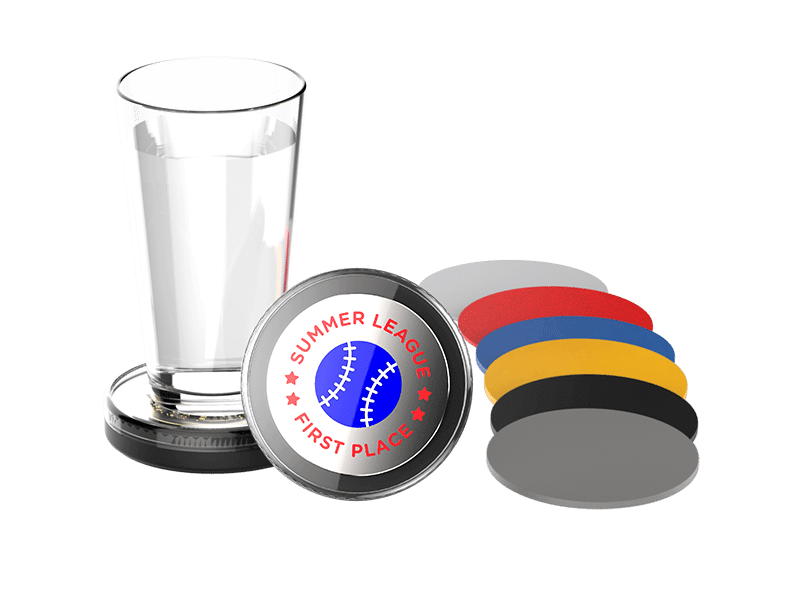 Proudly display your child's medals and awards in a sports medal display that doubles as a drink coaster.
Youth sports are a central part of childhood, and the memories made will stick with kids forever. You support your child through each season full of new experiences and life lessons about teamwork, discipline and dedication.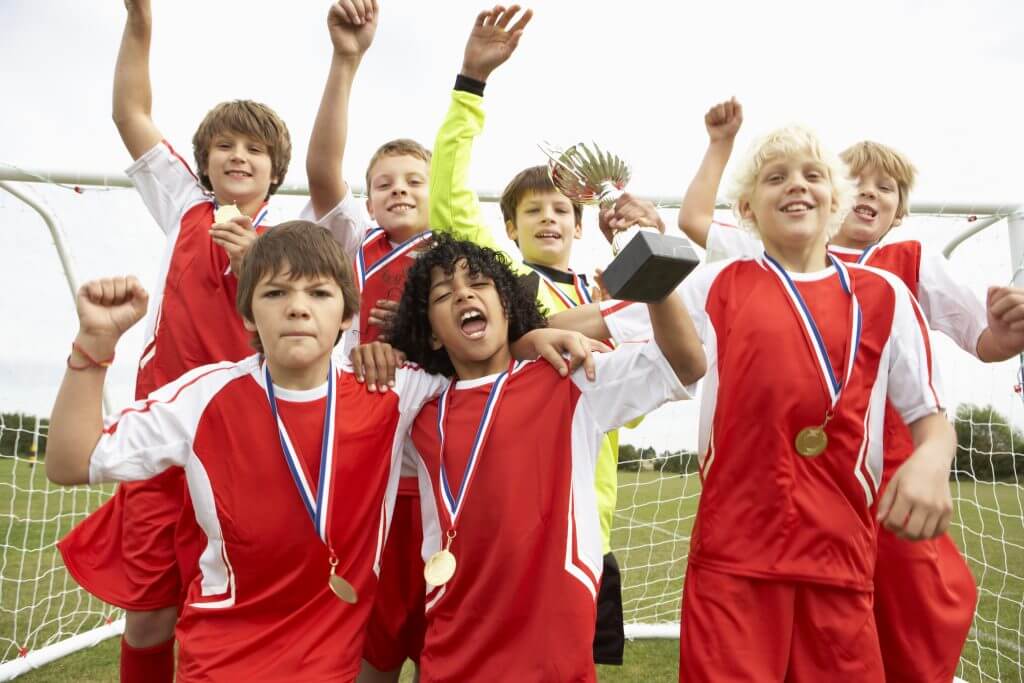 Celebrate Their Acheivement
Each sports medal they receive represents the personal growth and accomplishment in their competition. It symbolizes the effort they put in, the time they committed and the support you gave them. Show them how proud you are by displaying their medal in a Kudos Coaster Plus sports medal display case!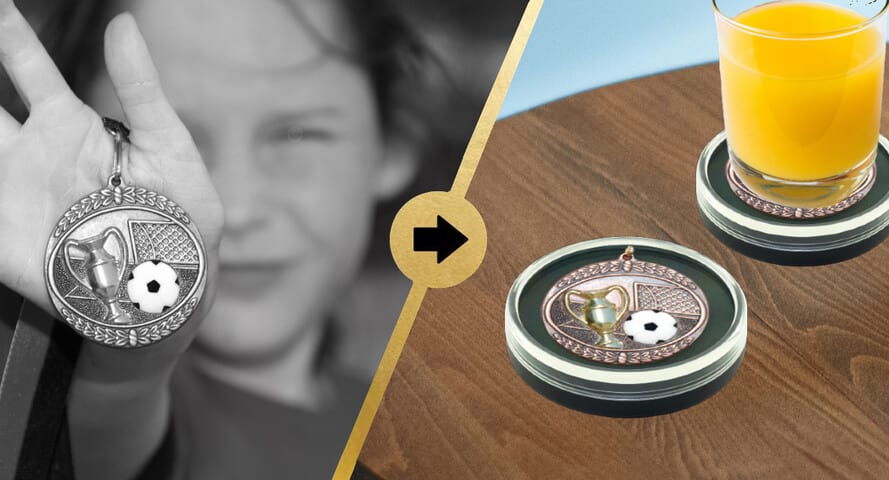 The Kudos Coaster Plus was custom designed to blend form and function with a modern aesthetic. It steps back and lets your sports medals shine through.
Top
A crystal clear, acrylic lid provides durability and easy viewing.
Colors
Six colored foam inserts provide background customization for placing objects.
Grip
A polyurethane rubber base adds grip to minimize slipping.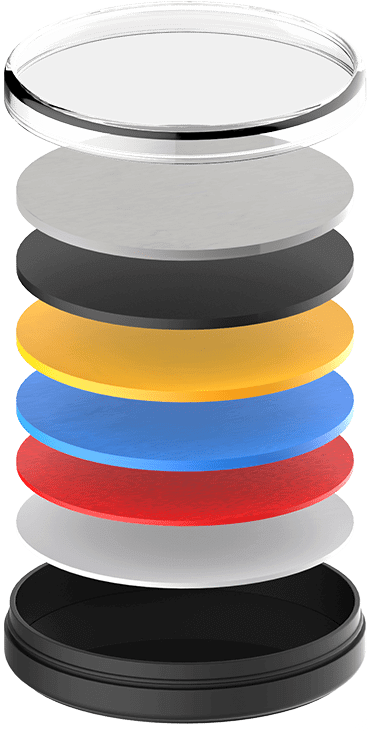 Protect
The smooth beveled lip minimizes condensation from spilling over.
Fit
Tru-Fit foam inserts and the metal plate provide compression and modern aesthetics.
Style
The matte black finish blends well with any object and home decor.
Display your sports medal in just a few easy steps! Check out our INSPIRATION page for some TIPS & TRICKS to make it fit just right.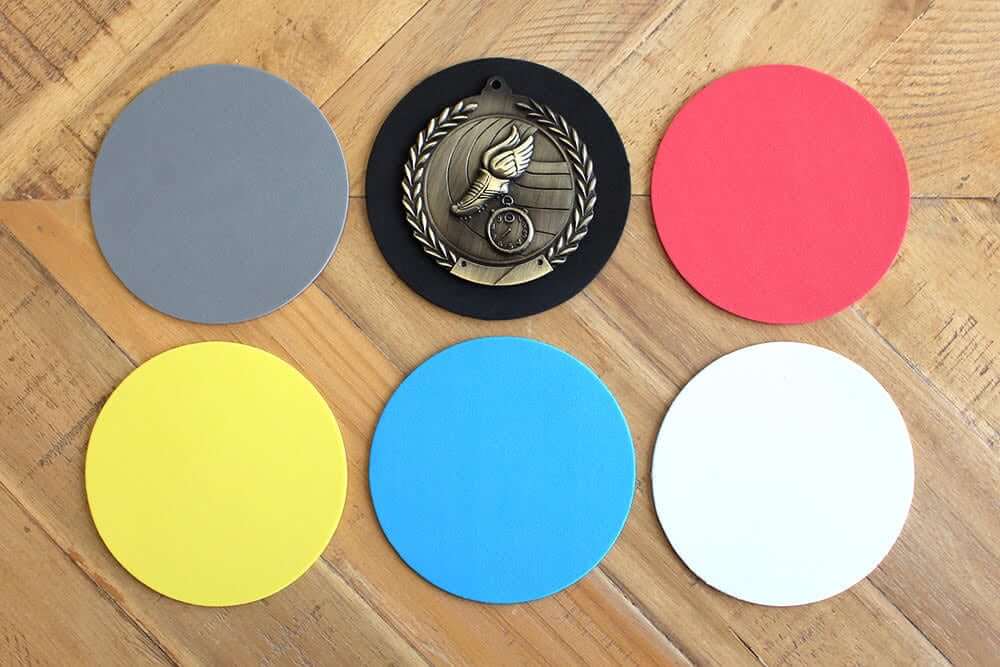 2. Adjust Tru-Fit Inserts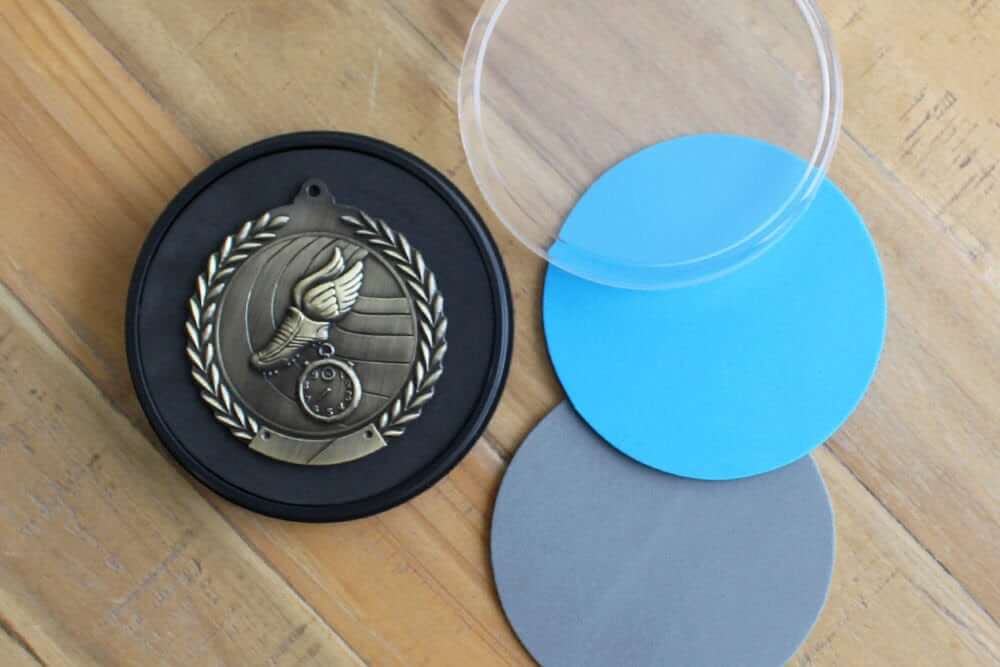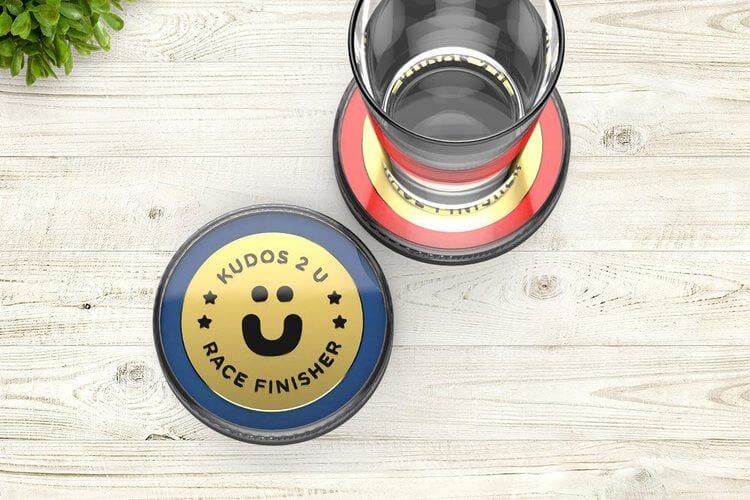 Youth sports medals up to 3.75″ in diameter and 0.5″ thick will fit inside the Kudos Coaster Plus. See how to display your medal WITH or WITHOUT a ribbon on the INSPIRATION page.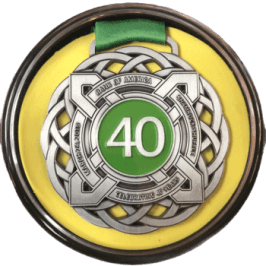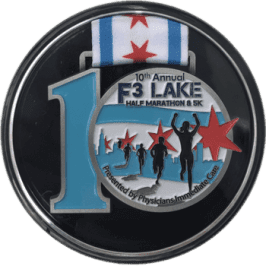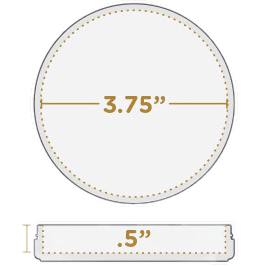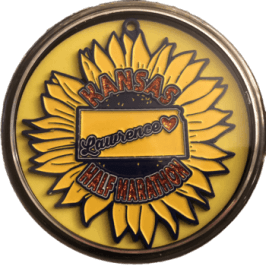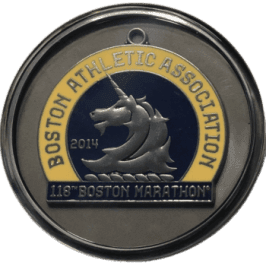 Don't settle for expensive, bland, gaudy or tacky medal holders for your hard-earned medals! The Kudos Coaster Plus preserves and displays your medal in a simple, classy and functional way!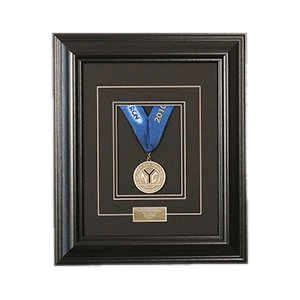 Single-medal display frames are too expensive and gaudy. Keep it simple yet classy with a display coaster that shows off your medal in style.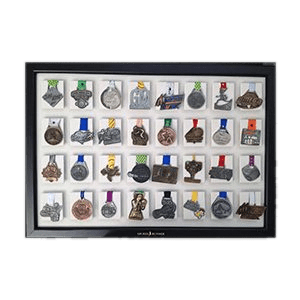 Wall-hanging medal display cases are too big and in-your-face. Turn your medal into a conversation piece without it being the center of attention.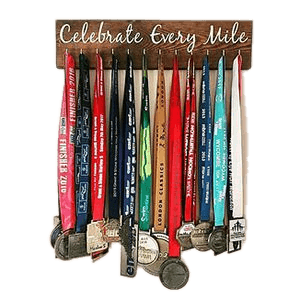 Don't let your medal get lost in the clutter of a medal display hanger. Make sure it stands out in its own tabletop display case.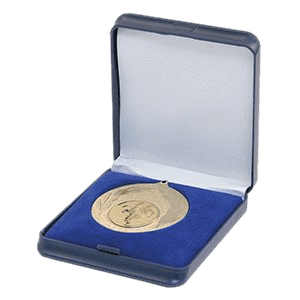 Your medal shouldn't be hidden away in a medal display box. Display it proudly and relive your race finish with every sip!
In searching for a sports medal display, it's easy to find tacky, gaudy or expensive options that just sit on a shelf or hang on a wall. The Kudos Coaster Plus is the first-of-its-kind display case that has a dual-purpose, bringing your sports achievement front and center. See how the Coaster Plus evolved from a basement project to a product found on tabletops around the world.
Parents and athletes around the world are celebrating sports success with the Kudos Coaster Plus. Here are just a few examples from our happy customers.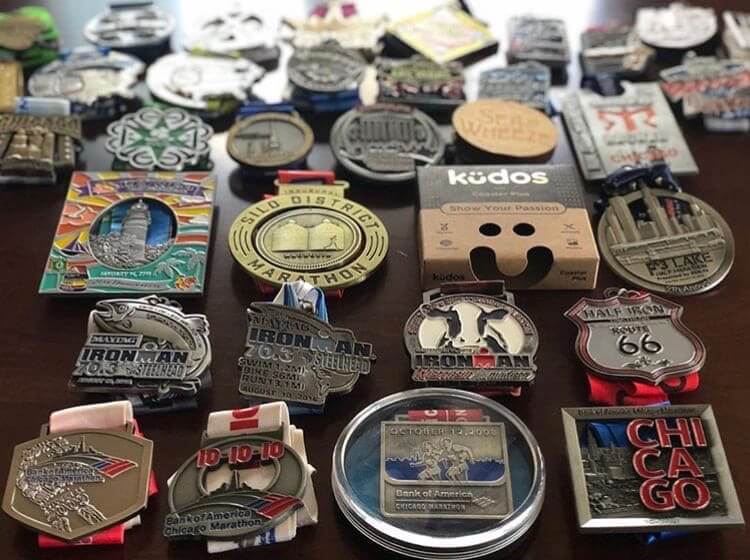 "What an awesome way to keep the memories and re-purpose race medals!"
Ryan C., Des Moines, IA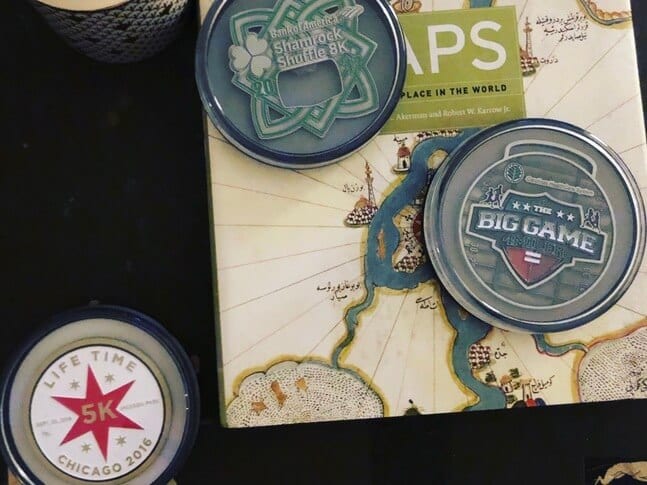 "No need for that shoebox of race medals with my new Kudos Coasters! A reminder of my races every time I enjoy a cold beverage!"
Kate M., Charlotte, NC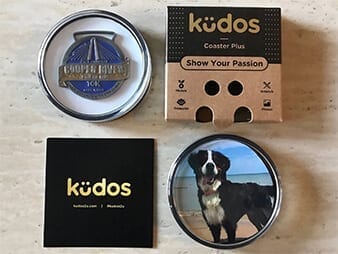 "Obsessed with my new Kudos coasters. Great for my race medals that were previously stuffed in a drawer but also, dog pics."
Maggie W., Charleston, SC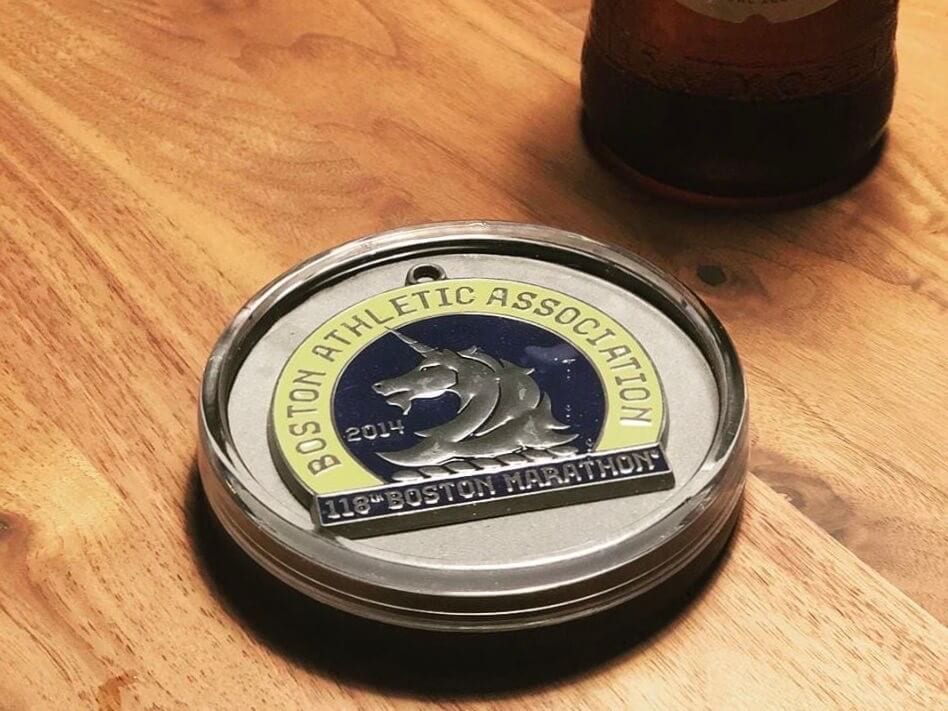 "The Kudos Coaster finally arrived to Italy and it looks super nice! 😎"
Ilya K., Milan, Italy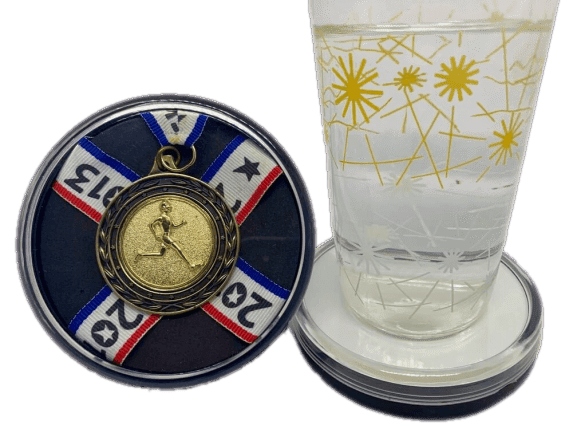 The Kudos Coaster Plus is the first-of-its-kind sports medal display that your kid will love. Simply place your children's youth medal inside and they can be proud of their accomplishments with each sip of their drink!
FREE SHIPPING IN UNITED STATES