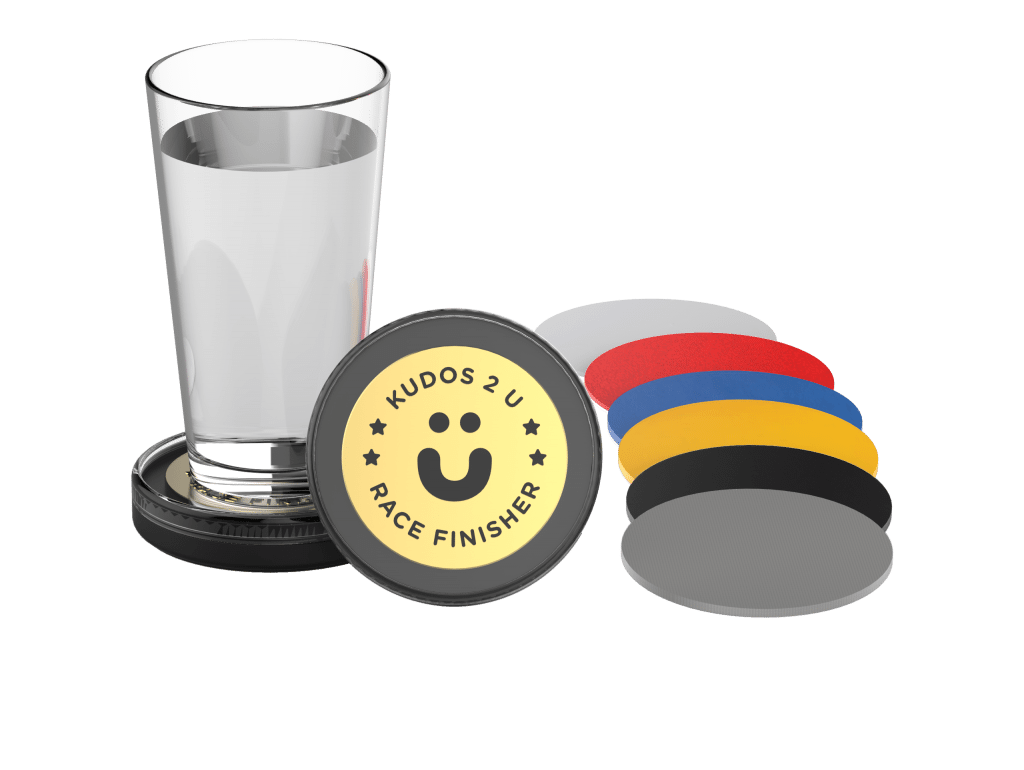 Offer your customers a unique and versatile new offering just in time for the holiday gift season!
You guide your customers to their perfect pair of shoes, encourage them throughout training with group runs and coaching, and cheer them on as they cross the finish line.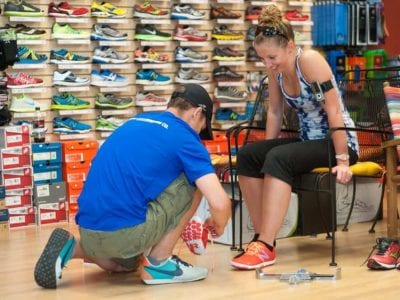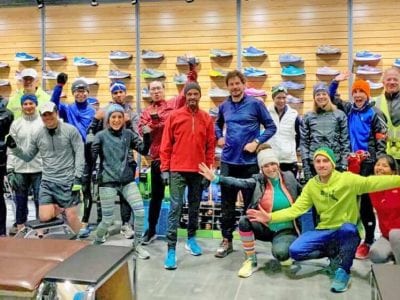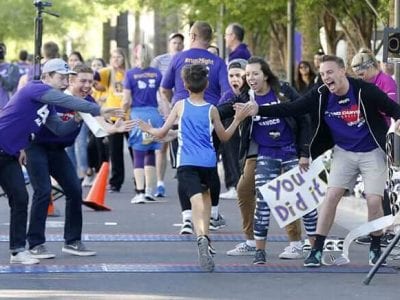 Bring your customers back into the store post-race and help them celebrate. Runners can re-live the their race finish year-round with the Kudos Coaster Plus, a dual-purpose race medal display case and drink coaster.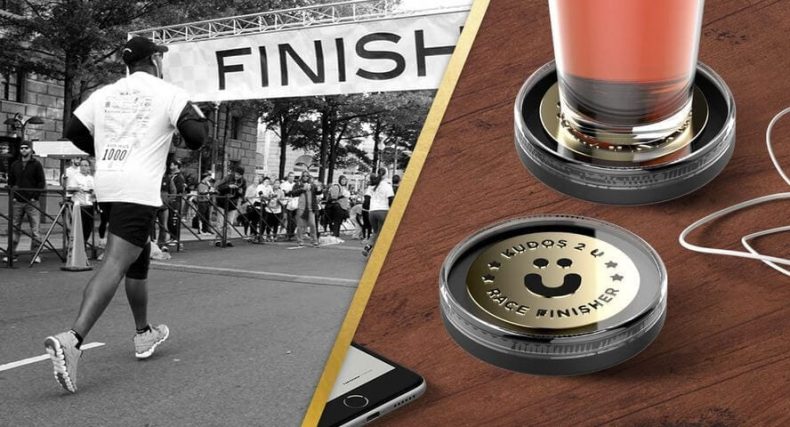 Introducing the Kudos Coaster Plus
The world's only combination display case and drink coaster keeps memories in the forefront while providing a useful purpose for race medals. Plus, it's easy to use: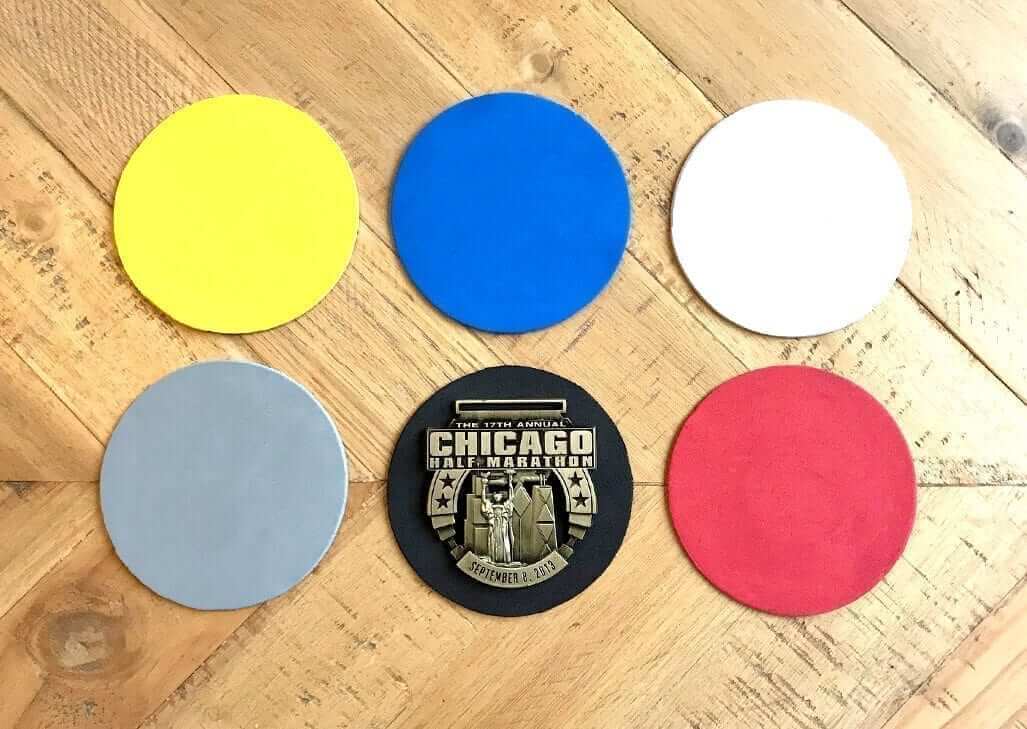 2. Adjust Tru-Fit Inserts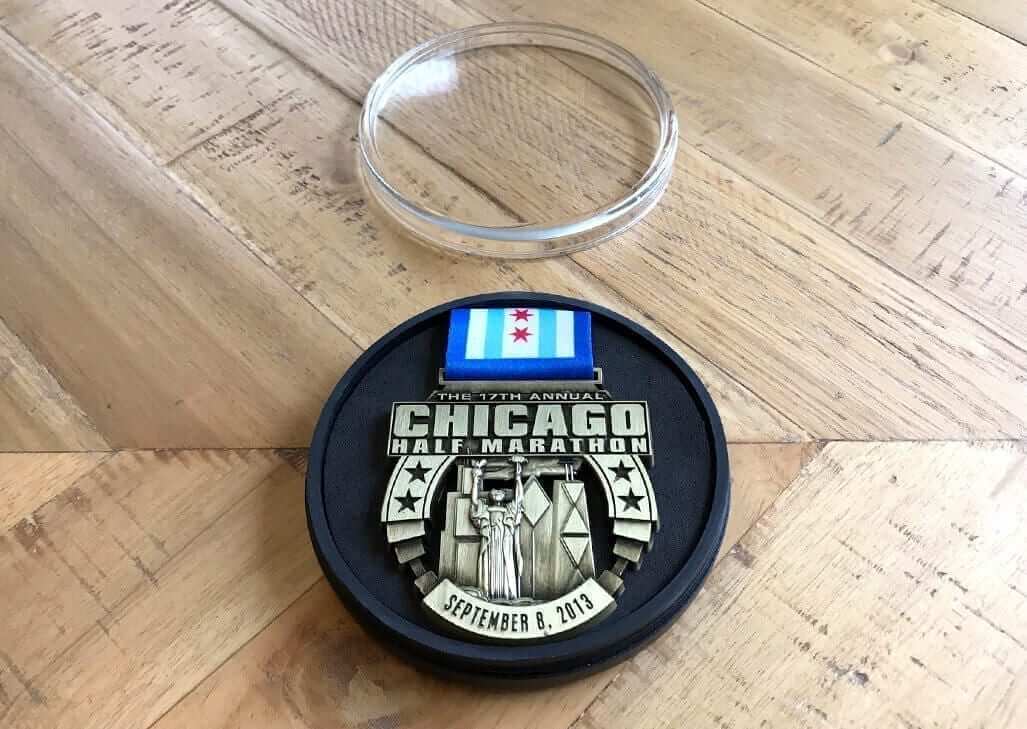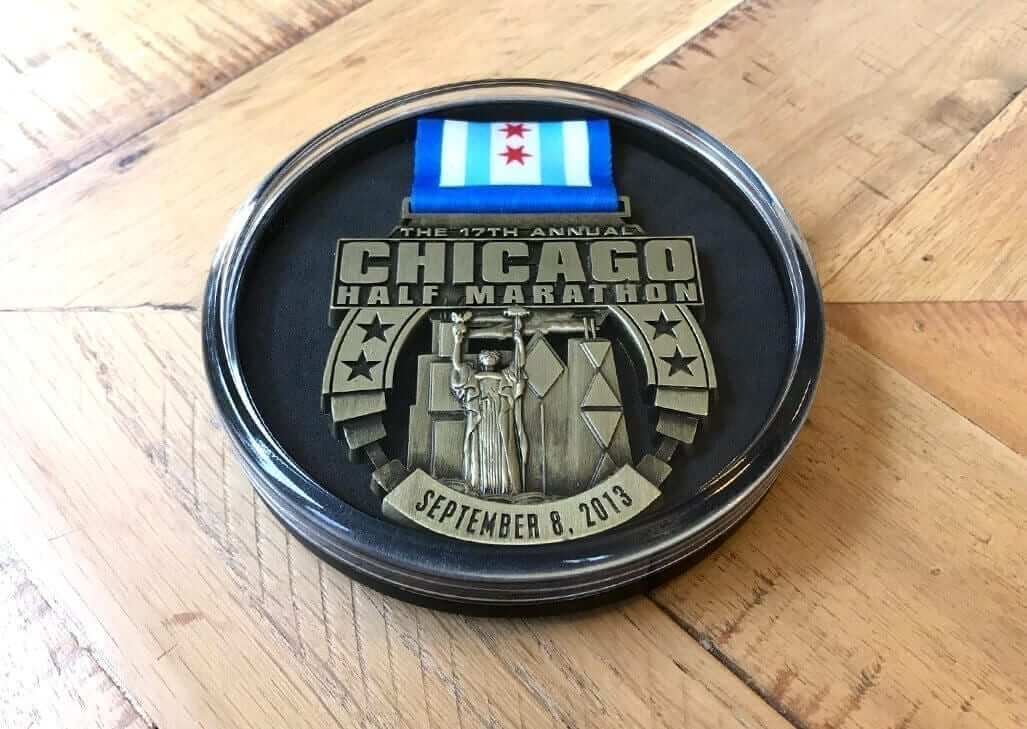 Coaster + Display Case Features
Top
A crystal clear, acrylic lid provides durability and easy viewing.
Colors
Six colored foam inserts provide background customization for placing objects.
Grip
A polyurethane rubber base adds grip to minimize slipping.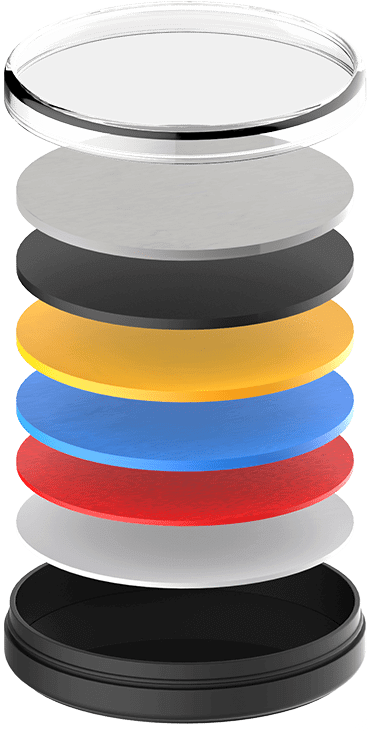 Protect
The smooth beveled lip minimizes condensation from spilling over.
Fit
Tru-Fit foam inserts and the metal plate provide compression and modern aesthetics.
Style
The matte black finish blends well with any object and home decor.
Point of Purchase Display
Our point-of-purchase display has a small footprint and offers three display options for flexibility: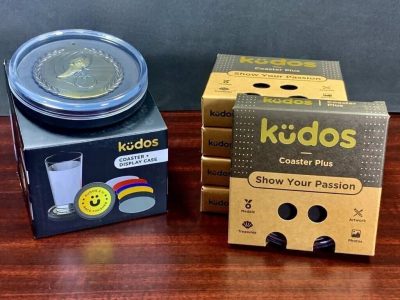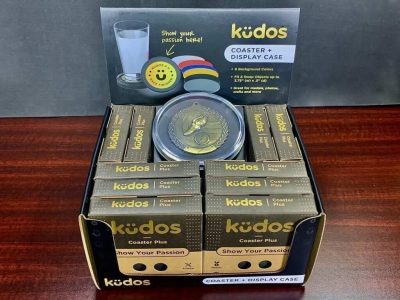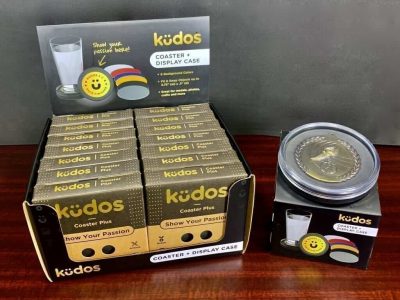 Want more information about bringing Kudos to your retail store? Click below to contact us!