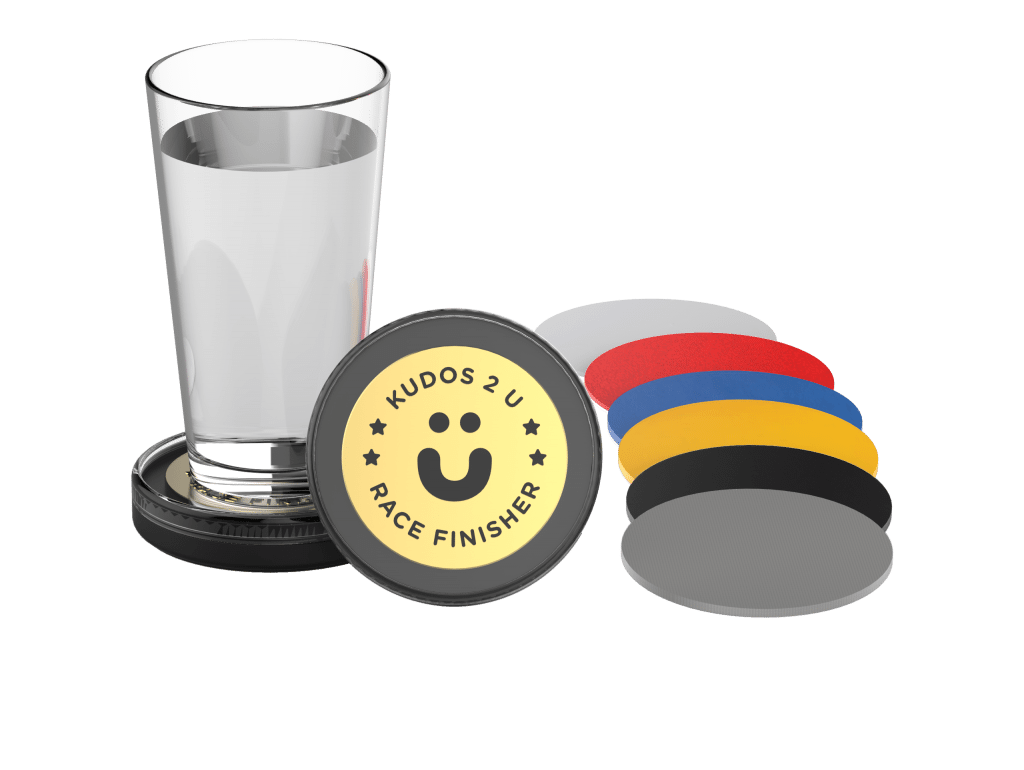 Improve your marketing and bring value to your participants year-round with the Kudos Coaster Plus.
More and more events surface each year and are competing to recruit the same participants. Make your event stand out by offering the Kudos Coaster Plus running medal holder to help your participants enjoy the experience of your event, year-round.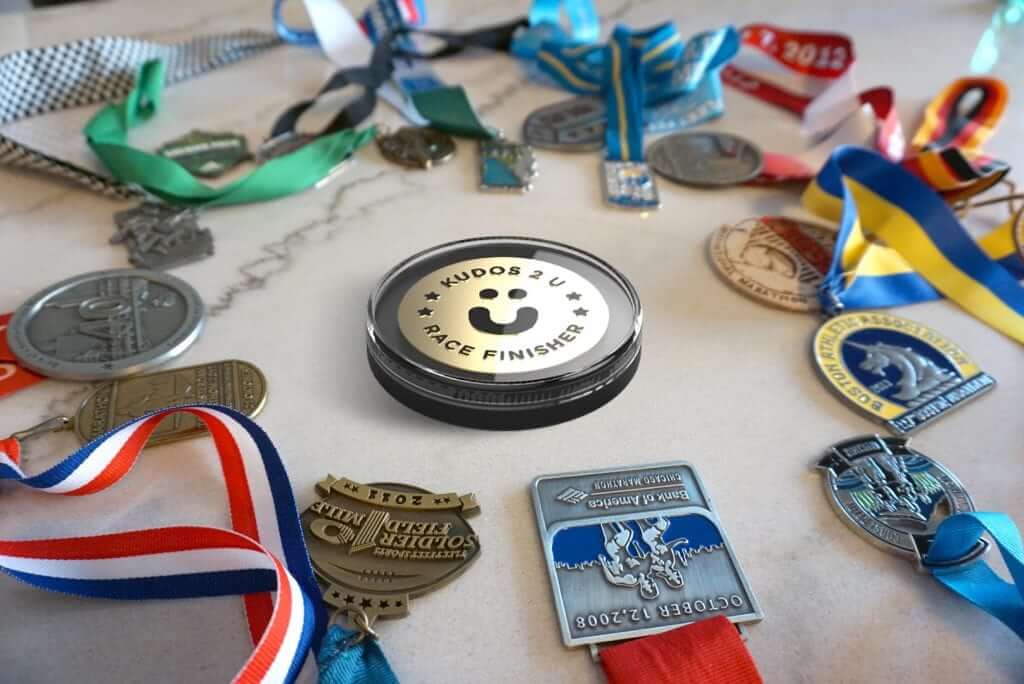 You invest significant time and money to design and deliver quality medals to your event finishers, but too often these medals end up in a drawer or closet once the event is over. With the Kudos Coaster Plus, your finisher medals can be displayed year-round and act as a daily advertisement of your event.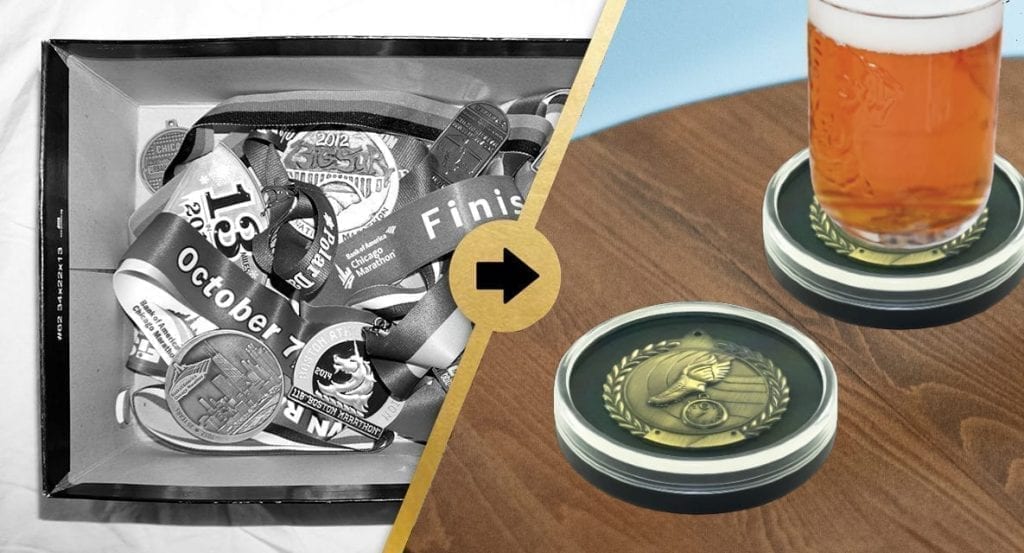 Reap the benefits of partnering with Kudos! Partnering with Kudos can infuse your budget with additional capital, with no upfront cost. And for our top partners, we offer co-branding on the Kudos Coaster Plus by printing your event logo on the coaster inserts, serving as a background for a participant's medal. See some examples below!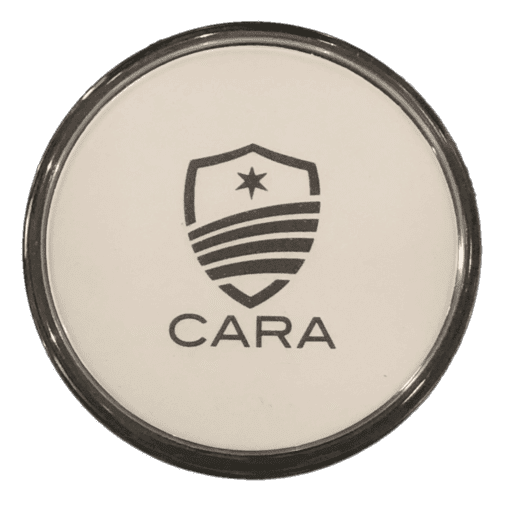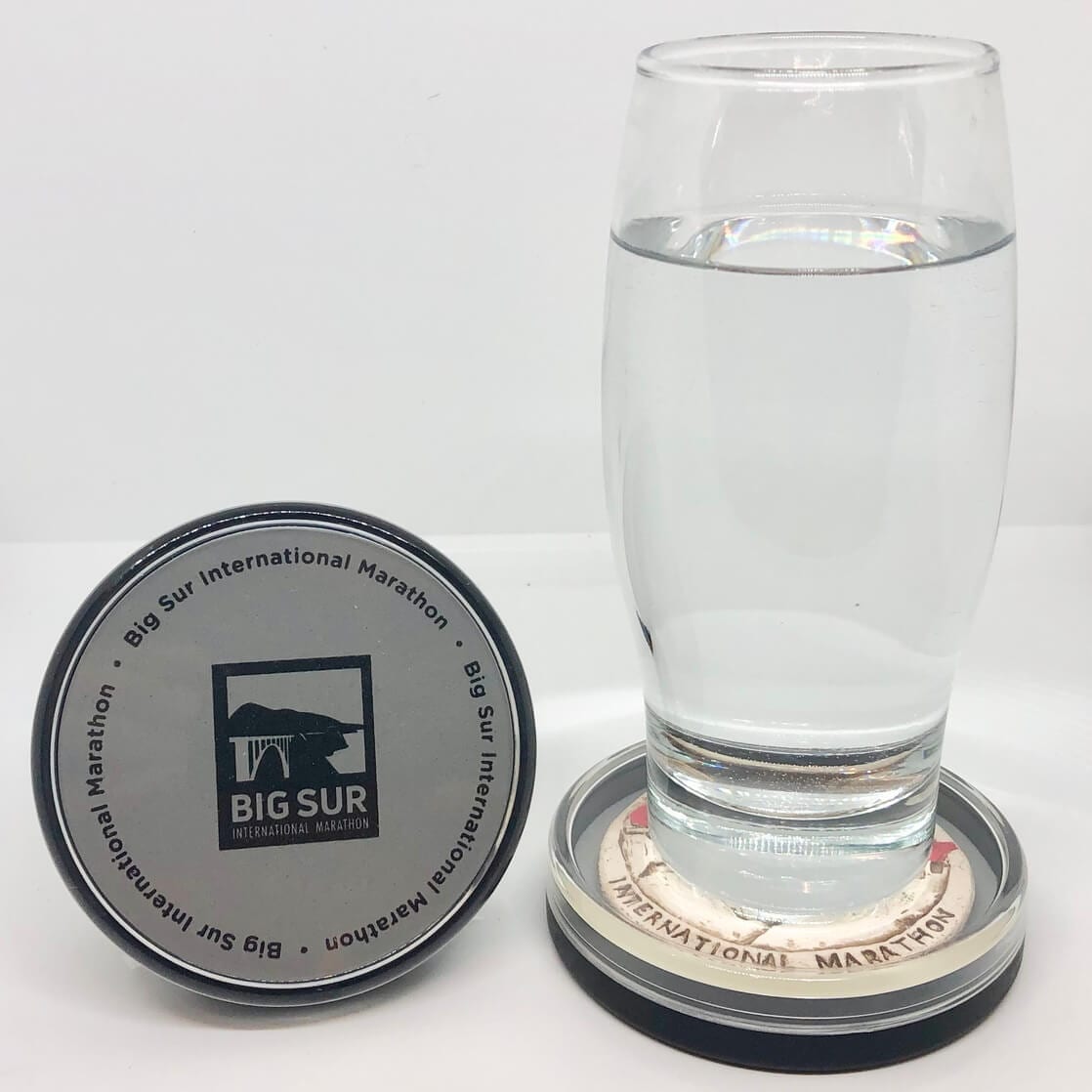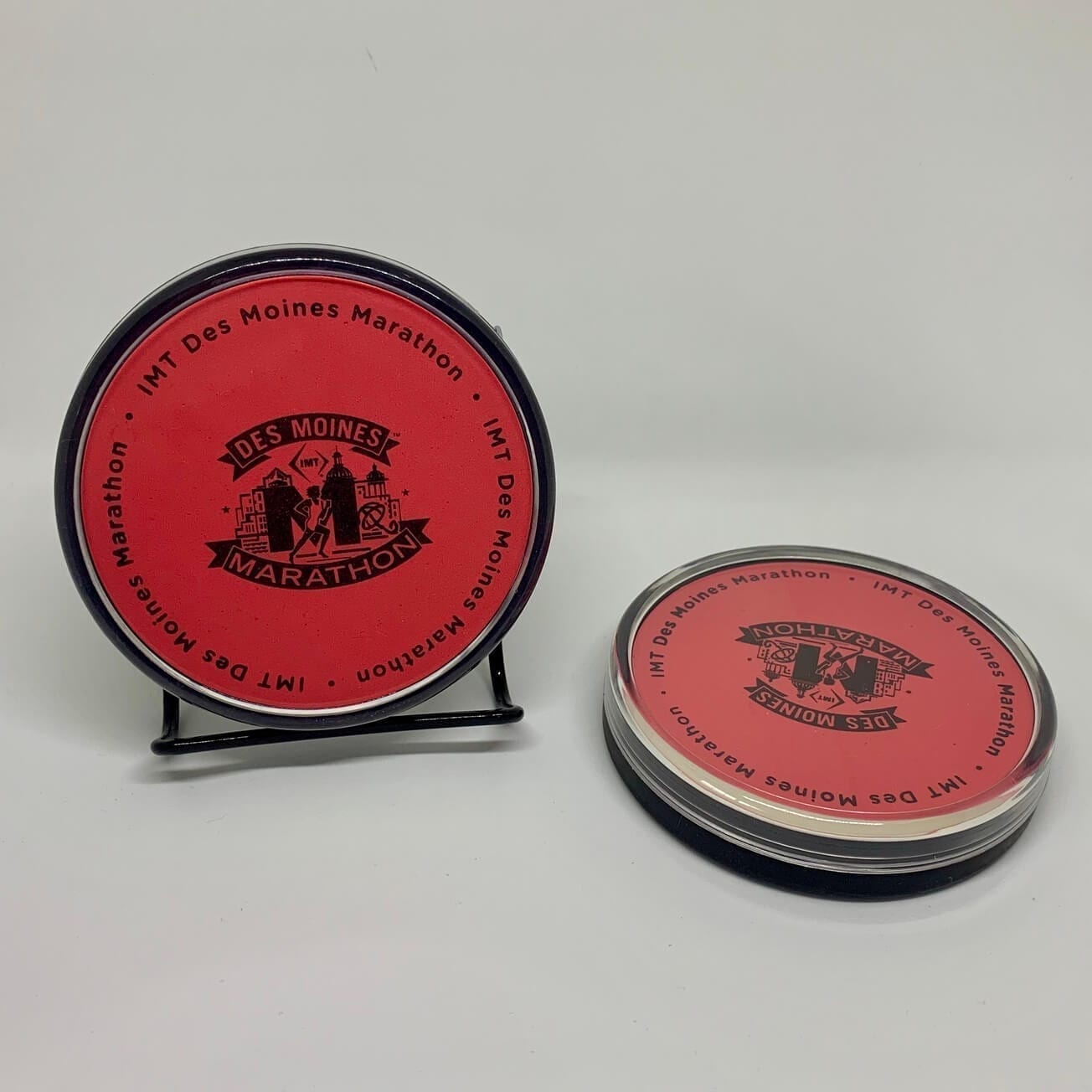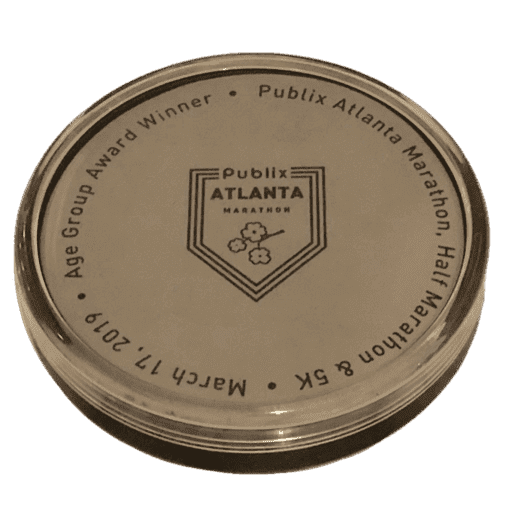 We'll work with you to make sure a partnership with Kudos meets your goals and needs for your event. We have various options to choose from for marketing, distribution and revenue-sharing.
Marketing
You choose how to market to your participants
Send emails leading up to and after the event

Create an option to "add to cart" during registration

Provide a cobranded coaster for every participant
Distribution
You choose how to distribute to your participants
Have Kudos ship directly to the purchasers

Distribute to each purchaser at packet pickup

Include one in every participant swag bag
Revenue Sharing
You choose your revenue sharing model
Keep it simple with affiliate email marketing

Reap the margin by buying wholesale

Or include the cost into your event's entry fee
Participants will be thrilled to receive the Kudos Coaster Plus in their swag bag, rather than the same-old gear. The stylish packaging takes it to another level.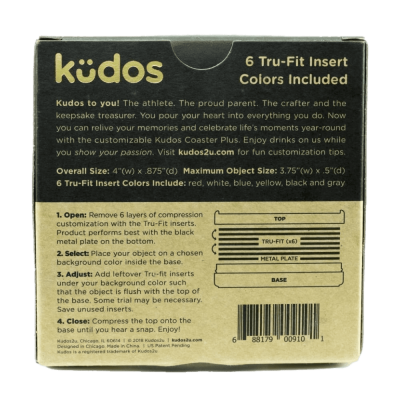 Top
A crystal clear, acrylic lid provides durability and easy viewing.
Colors
Six colored foam inserts provide background customization for placing objects.
Grip
A polyurethane rubber base adds grip to minimize slipping.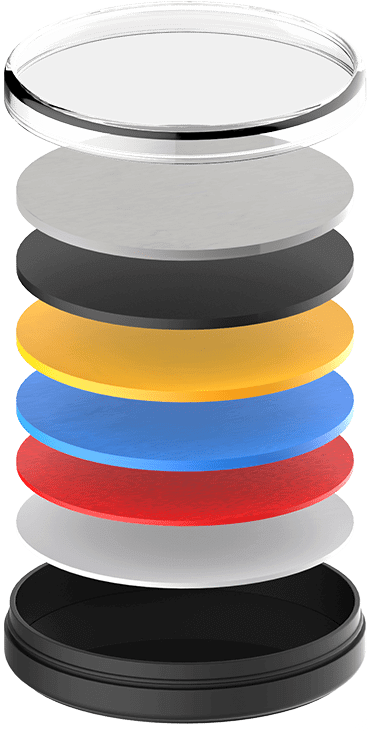 Protect
The smooth beveled lip minimizes condensation from spilling over.
Fit
Tru-Fit foam inserts and the metal plate provide compression and modern aesthetics.
Style
The matte black finish blends well with any object and home decor.
Whether you host a triathlon, road race, or charity walk, most medals and awards fit inside the Kudos Coaster Plus. Anything up to 3.75″ in diameter and 0.5″ thick will sit nicely inside. What's more, each Kudos Coaster Plus comes with six background color options to compliment your medal.
For Athletes, By Athletes
The Kudos Coaster Plus was specifically designed with your event participants in mind. By partnering with Kudos, you will be working with a team who knows your events. Whether you're catering to runners, triathletes or charity walkers, we know your participants because we ARE your participants.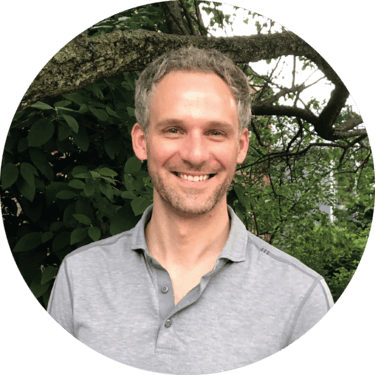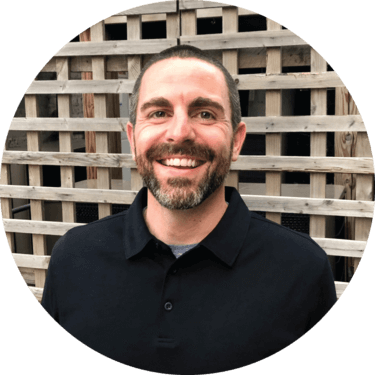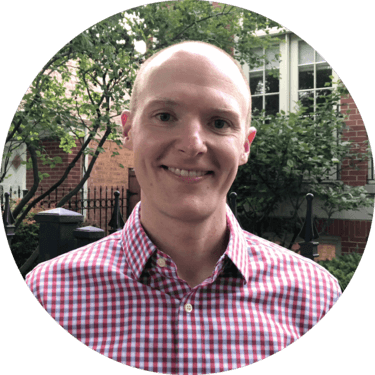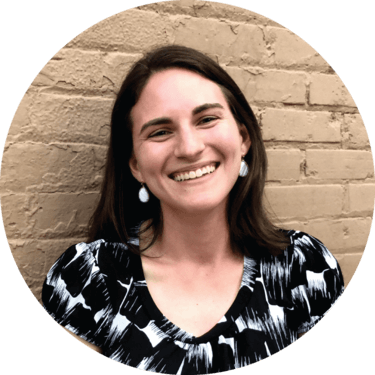 Runners around the world are now reliving their race finishes time and again with a Kudos Coaster Plus. Here are just a few examples from our happy customers.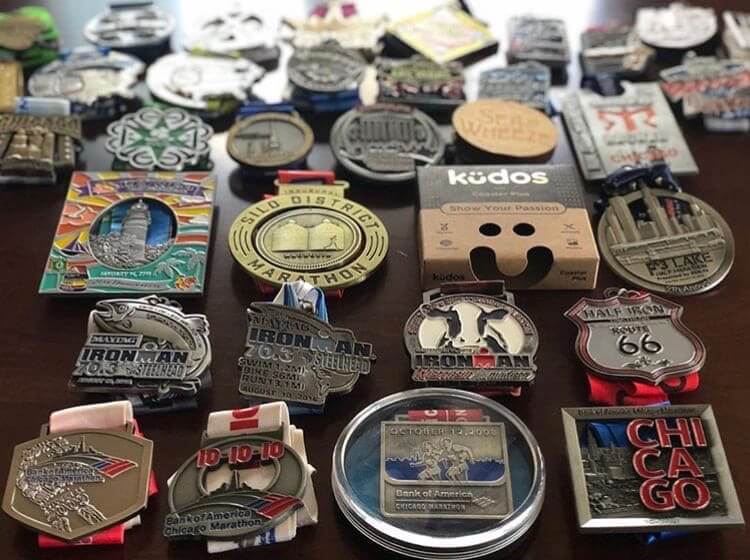 "What an awesome way to keep the memories and re-purpose race medals!"
Ryan C., Des Moines, IA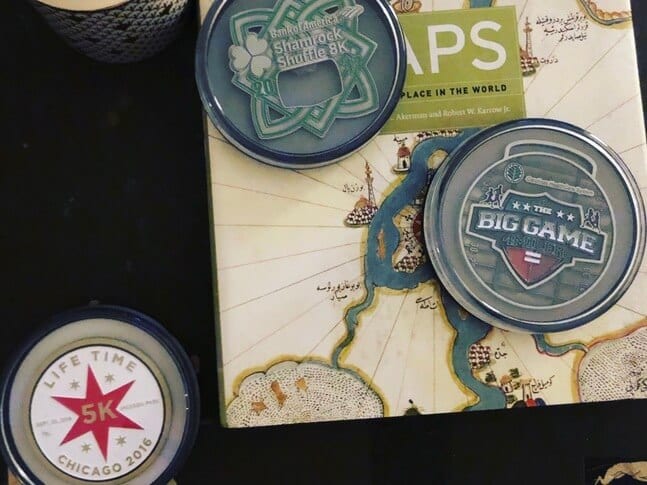 "No need for that shoebox of race medals with my new Kudos Coasters! A reminder of my races every time I enjoy a cold beverage!"
Kate M., Charlotte, NC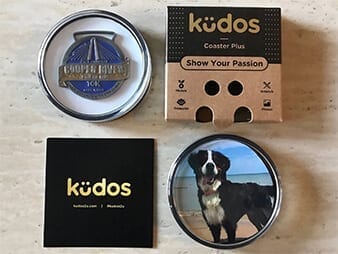 "Obsessed with my new Kudos coasters. Great for my race medals that were previously stuffed in a drawer but also, dog pics."
Maggie W., Charleston, SC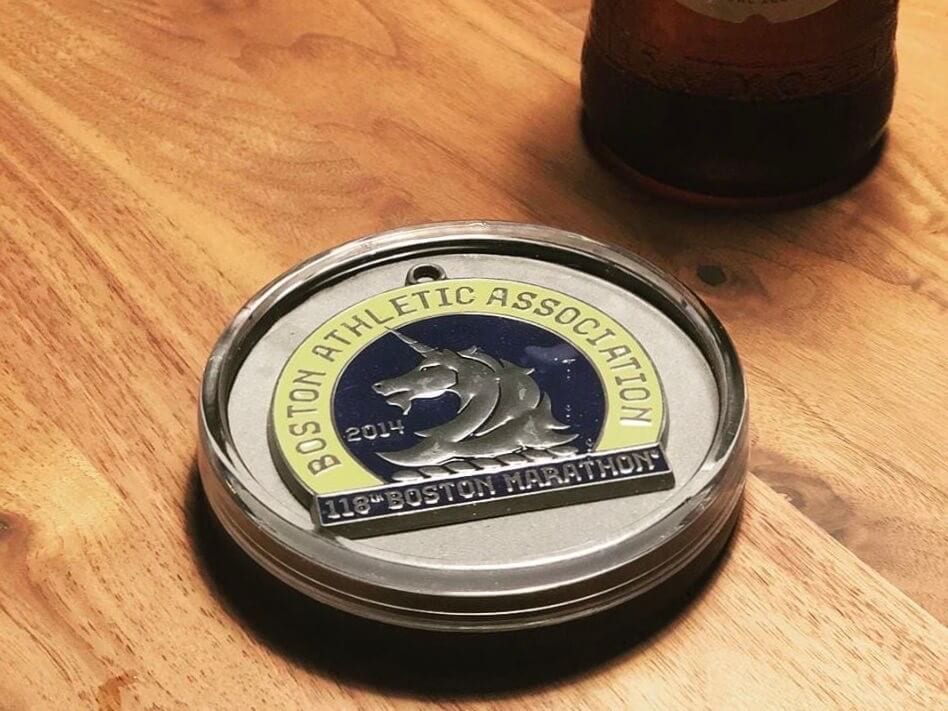 "The Kudos Coaster finally arrived to Italy and it looks super nice! 😎"
Ilya K., Milan, Italy
Take your event to the next level by partnering with Kudos! Click below to contact us for additional details.