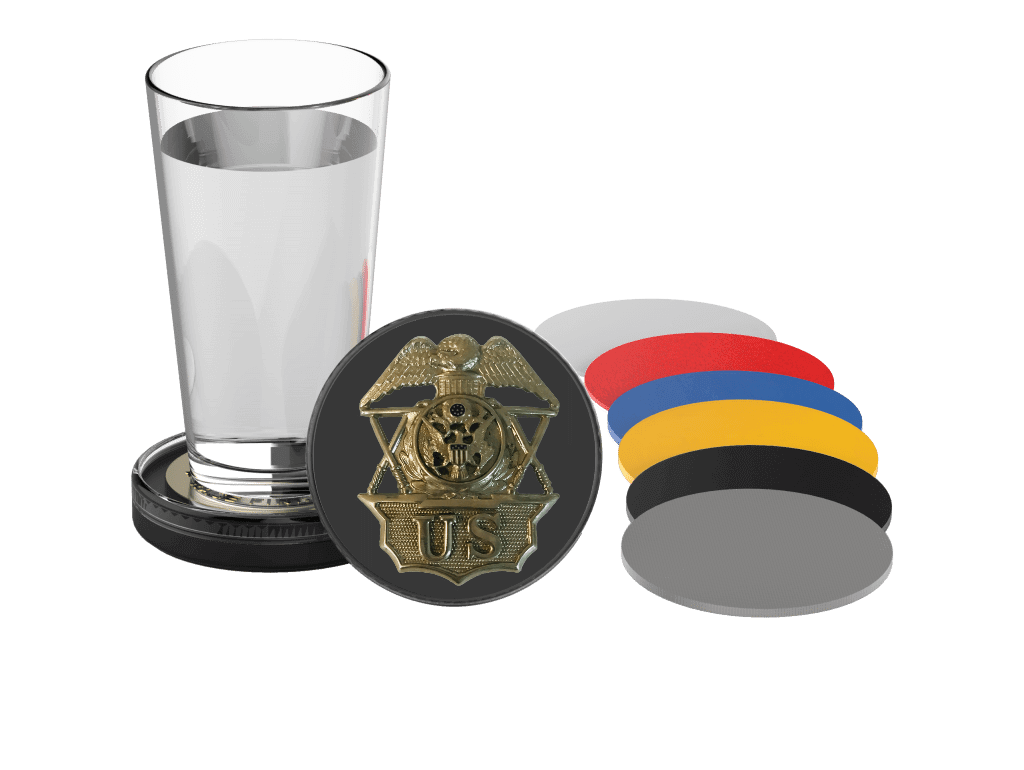 Celebrate your career achievements year-round with this combination badge display case and drink coaster.
A Praiseworthy Profession
You dedicated your life's work to protecting fellow citizens. Your badge or patch is a symbol of your dedication and represents the appreciation from your community.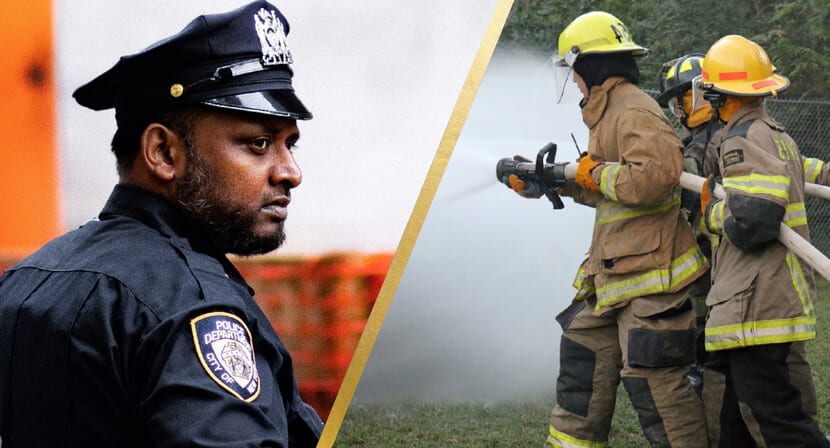 Your badges and patches should be out in the open, not in a drawer! Display the symbols of your dedication with a Kudos Coaster Plus, and be proud of your life's work with every sip of your drink!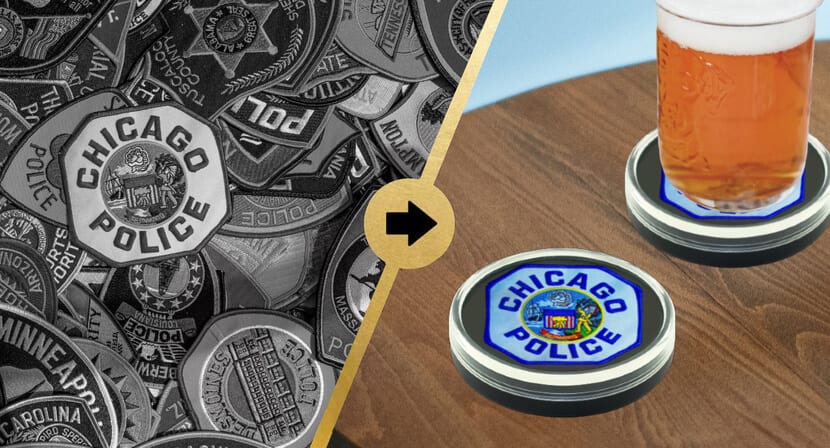 The Kudos Coaster Plus is easy to use and has customizable backgrounds. Bring your badges and patches out of the drawer and onto your tabletop in just a few quick steps!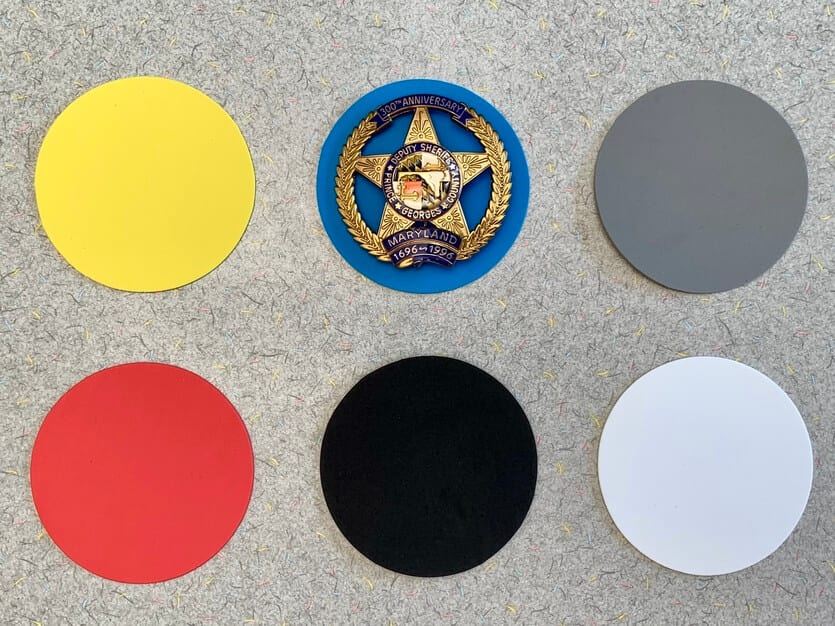 2. Adjust Tru-Fit Inserts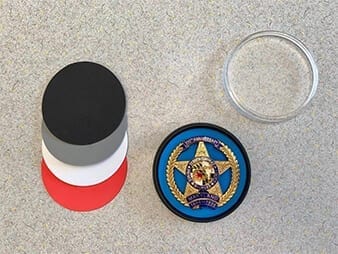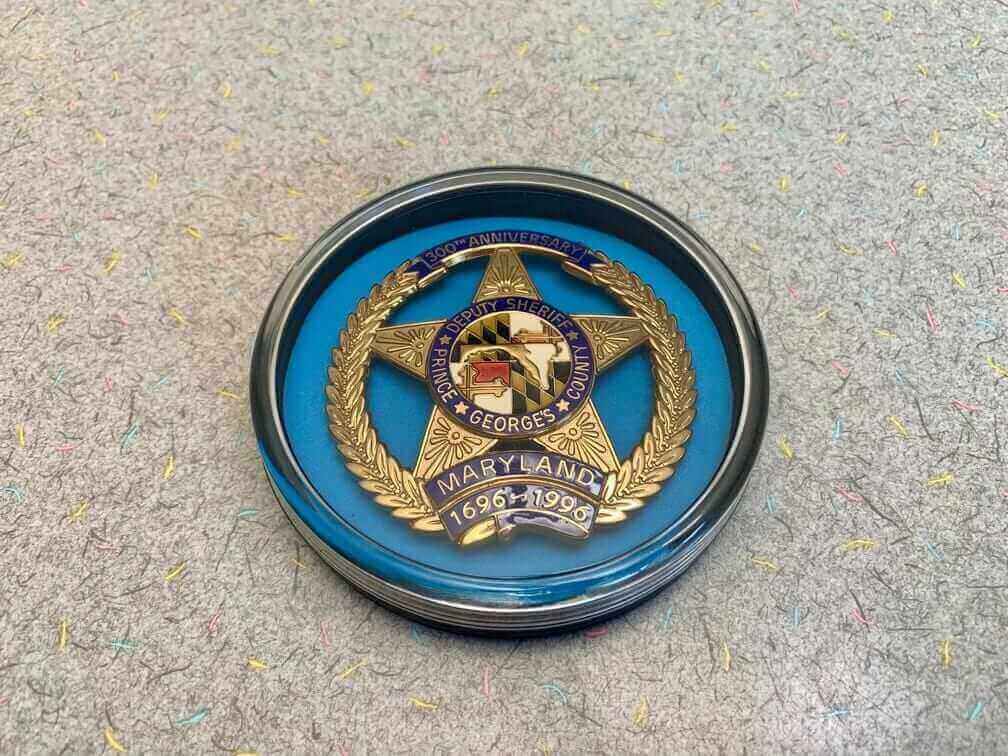 Fits A Wide Range of Badges and Patches
The Kudos Coaster Plus can fit all badges and patches up to 3.75″ in diameter and 0.5″ thick. Head over to our INSPIRATION page for tips and tricks for making them fit just right!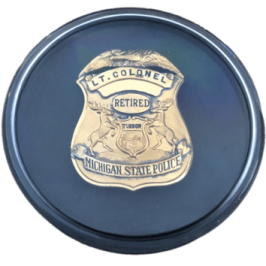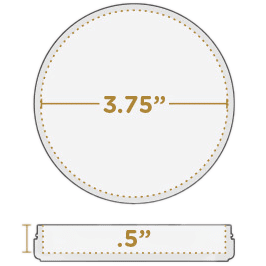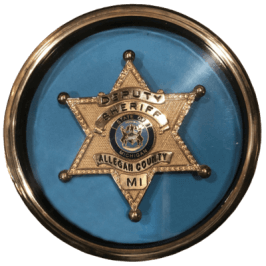 It's easy to find tacky, gaudy or expensive badge and patch displays that sit on a shelf or hang on a wall. The Kudos Coaster Plus is the first-of-its-kind display case that has a dual-purpose, bringing your career achievements front and center. See how the Coaster Plus evolved from a basement project to a product found on tabletops around the world.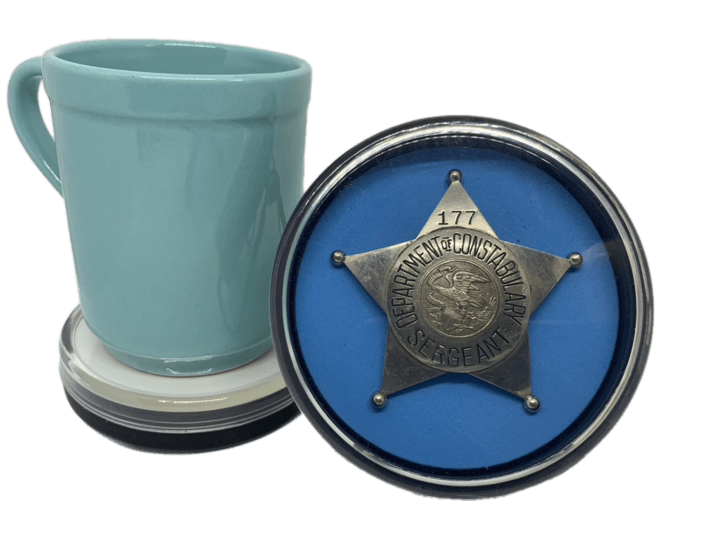 Proudly display the symbol of your accomplished career year-round with the Kudos Coaster Plus. Simply place your badge or patch inside and have a drink on us!
FREE SHIPPING IN UNITED STATES