Written by: Shannon Polk, Kudos Team Contributor
Fall is here and winter is on the way, so it's time to make sure you have the proper running gear to tackle colder temperatures. There may be a few days left for running in shorts here in Chicago, but I typically switch to pants when the weather is below 40 degrees Fahrenheit. So if you're looking to warm up your running wardrobe, make sure you're equipped with this cold-weather training gear: 
1) Slip-Proof Running Shoes
Things like damp leaves, snow and ice can make it challenging to stay on your feet while running, but that shouldn't keep you from venturing outside. If you anticipate a slippery running surface that day, put on some trail running shoes to add traction and keep you from falling on your bum! Hoka One One's Stinson ATR 4 has tighlty packed lugs on the sole of the shoe for better traction and is highly cushioned for extra comfort on those longer runs. 
2) Warm, Moisture-Wicking Socks
Socks that have moisture-wicking fabrics will help keep your feet dry and warm. Although things like fleece socks are cozy for around the house, we don't recommend wearing these out on a run. Instead, opt for something like Wigwam's Trail Trax Pro, which provides insulation for your feet but is also breathable enough to wick away moisture. 
3) Thermal Running Pants
Choose running pants that are thermal, breathable and comfortable. You're more likely to get outside for a run if you know your clothing will keep you warm and dry. Pants like Brooks' Threshold Tight feature a DriLayer® Threshold thermal fabric and a sweat-resistant pocket.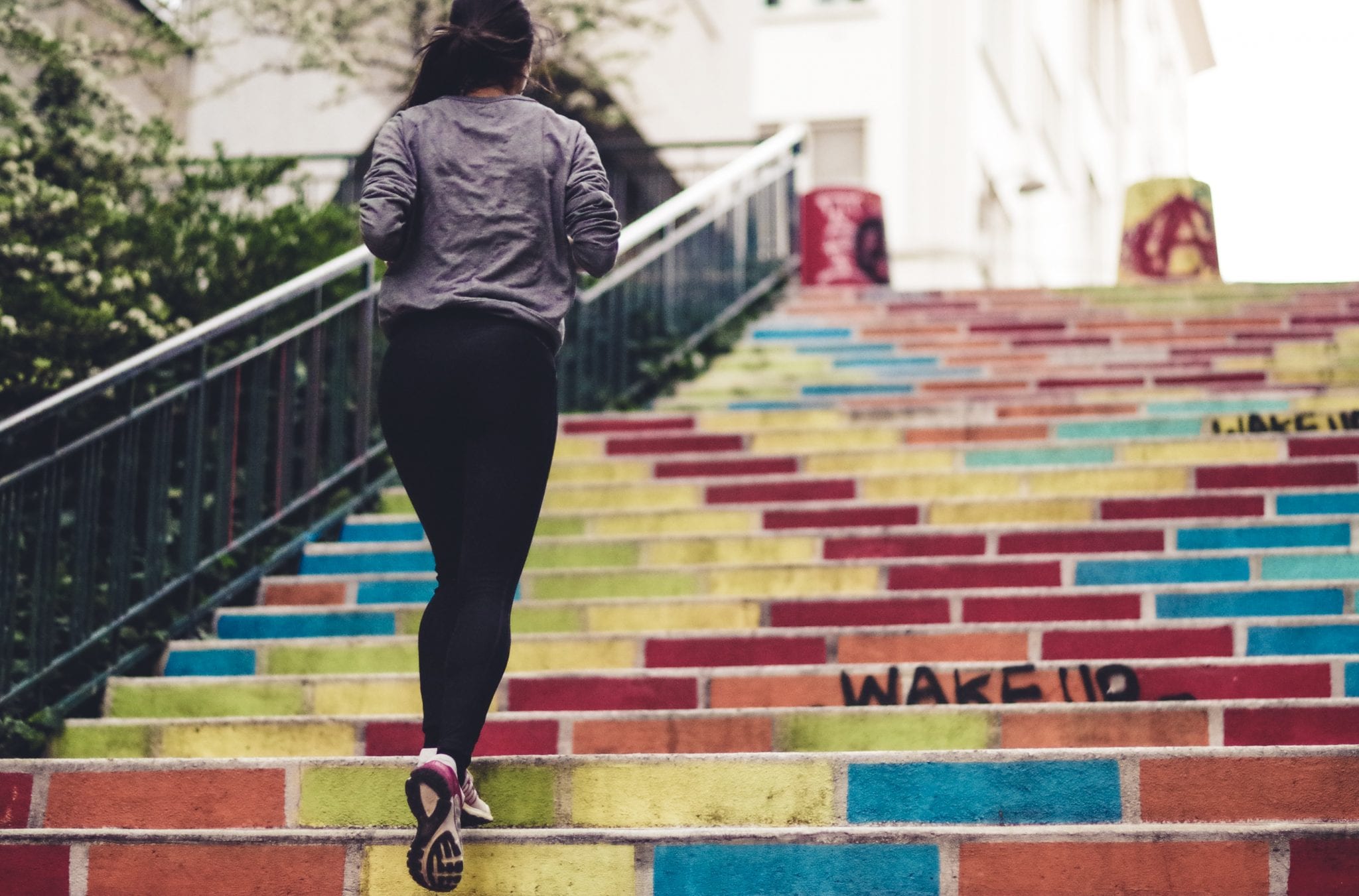 4) Long-Sleeve Base Layer
Choose a light, fitted base layer to wear underneath a running jacket. It's especially important to wear moisture-wicking fabric so your sweat doesn't get trapped underneath your shirt. Under Armour's ColdGear® Armour Fitted Crew fits closely to your skin, dries quickly and features an anti-odor technology. 
5) Reflective Running Jacket
Because the days are getting shorter, you're more likely to find yourself running in the dark. Make sure you stay visible with a jacket like New Balance's Reflective Packable Jacket, which consists of a lightweight, wind-resistant material and includes accents that glow in the dark. If you get too warm, you can even pack it into one of the jacket pockets and use an attached strap to carry it in your hand—sure beats having to tie it around your waist!
6) Running Mittens or Gloves
If your hands get cold easily, you should consider wearing a mitten like Sugoi's Zap Wind Mitt, which is wind-resistant and reflective. Mittens are also great for trapping body heat by keeping your fingers together and reducing heat loss that can occur when the fingers are separated by fabric. If your hands stay on the warmer side (like mine), you can probably go with something like Sugoi's Firewall LT Glove, which includes a handy key pocket.
7) Running Beanie
Keep your head and ears warm with a winter running hat like Smartwool's PhD® Light Reversible Beanie. This hat features a merino and polyester blend designed to move moisture away from your head, keeping you dry and warm. The GORE® M GORE® WINDSTOPPER® Insulated Beanie is a another great option with its waterproof, windproof and breathable fabric.
Once you're all set and motivated with the proper cold-weather running gear, get out there—and kudos to you! When you've finished your run, don't forget to reward yourself with your favorite coffee, hot chocolate or even a hot toddy, which would look pretty fantastic on a Kudos Coaster Plus—the latest innovation in medal display and memory preservation.